/ by Ton

Friday March 24th, the premiere of Elephants Dream will be in Cinema Ketelhuis, Amsterdam. This cinema is well known in Amsterdam as the place for documentaries and art-house movies. It is part of the re-developed industrial area Westergasfabriek, a new culteral centre in the heart of Amsterdam.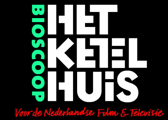 Recently the cinema got upgraded with HD digital projection, 10 bits per color channel. Just today we also found a sponsor who will help us with the proper conversion for our files this digital cinema format.
The cinema opens at 17:30 for us, and at 18:00 we'll show the world what we've been doing the past 7 months. :) Part of the screening will also be a preview of the Making Of documentary. At 18:45 another run of the show will happen.
To celebrate the premiere, starting at 20:00, I have hired one the hippest lounge/restaurant/bars of the city for an exciting after-party; and it's even called Blender!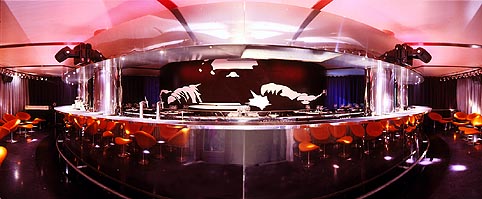 Yes, the name is a total coincedence, I knew this very cool place was there for over 5 years, never got a chance to do something with it. But now is the right time! Expect here special Elephants Dream cocktails, excellent dinner from a renown cook, and a DJ to keep us moving for as long we've got the energy. Address is Van Der Palmkade 16, which is just a 500 meters from the cinema.
Entrance in the Ketelhuis cinema is free of charge, but for the Blender after-party, you'll have to purchase a ticket in advance. This ticket will guarantee you a seat during the premiere, and it includes access to lounge-restaurant Blender, all food and most of the drinks in the evening while chatting with the Orange crew. We'd love to see you there.
Saturday 25 and sunday 26 March, we will be available all day in Montevideo (Keizersgracht 264, Amsterdam) for presentations. Again the movie and documentary can be viewed – unfortunately not in exciting HD quality – but now you can personally meet with the makers and get real-life demonstrations of how it all was done. A more detailed schedule of these two days will be published later.
I would like to invite everyone to join us for this once-in-a-lifetime first release of an Open Movie! It will be almost like a Blender Conference, and certainly as much fun… and if that's not enough for you, on friday evening I'll also celebrate my birthday!
You can use the online e-shop registration system for the VIP Blender party ticket. There's only 75 tickets for sale, and first come is first served.
See you soon!
-Ton-
BTW; during the week after the premiere we'll prepare the DVD, early April it will be shipped to all our sponsors. Only after that – I guess around early May – we'll open up the movie and files for free download for everyone… I think our sponsors also deserve a personal premiere! :)
BTW2: It is still not too late to purchase a DVD! We can really still use your support!
BTW3: Note that we've added final movie shots to the frontpage and gallery… promising stuff eh!
« Important Premiere update | tiny production report »
---
185 Responses to "Elephants Dream Premiere: March 24"
Daniel

said on 24 Feb, 2006:




Wow no blog posts for a while then 2 at once. The latest pictures are really breath taking!

When Orange was first announced the release date felt like years away, but how time flys. Really looking forward to the release.

Great work.



yfkar

said on 24 Feb, 2006:




Sounds great! Good luck.



B@rt

said on 25 Feb, 2006:




Yes! Excellent news guys! I know those last weeks will be awfully hard work but I'm convinced the result will be worth it.

Bart



Kernon

said on 25 Feb, 2006:




Wow guys…looks awesome! This is all really great news! Good Luck.



Squirrel Havoc

said on 25 Feb, 2006:




I can't wait, and I'm glad to hear the DVD is still available, I think I will order one soon.



madman

said on 25 Feb, 2006:




OH! YEAAAAH!!! BABY!!



Morris

said on 25 Feb, 2006:




Such a big nose, and no nose hair?



Bassam

said on 25 Feb, 2006:




;) actually, he's got nose hair… :) might not be visible much in that shot.



Richard

said on 25 Feb, 2006:




Brilliant News! :)



ZanQdo

said on 25 Feb, 2006:




any chance this gets to Costarrican theaters! XDDDD



DwarvenFury

said on 25 Feb, 2006:




Wow. Excellent work.:-) I LOVE the one with Emo and Proog together. I'll almost kill to see how Emo's hair was set up.;-) That'll come with the .blends on the DVD though, so I'm content.;-):-) Keep up the awsome work Orange Team!



Morris

said on 25 Feb, 2006:




Ok Bassam, just making sure :) It IS excellent. In fact, I'm starting to wonder if it is even possible for the rest of us to achieve that quality (without a render farm). How would one frame take to render on a typical p4 3.0 Gz?



Auteuro

said on 25 Feb, 2006:




Wow…these shots look really, really good. I'm eXcItEd!

Nose hair? You guys really *did* go all out on this!

Awesome work.



DwarvenFury

said on 25 Feb, 2006:




Hmmm…I was wondering…How do you maintain a consistent look of the hair from shot to shot? Do you just eyeball the strand settings? Or is it more scientific than that?



oto

said on 25 Feb, 2006:




Hello
all this is/sounds great
And, I'll be very glad to go to a Blender VIP party
But…after the images we can see here, it will be a men's
party…nothing against men, but women most of the times are much more beautiful :)
Bye and have fun
p.s. Maybe we need some quota in the 3D world too :)



Tom Musgrove

said on 25 Feb, 2006:




Morris,

According to a post in the memory thread they are getting about 1 hour per frame which I think they are using dual g5s (but I don't know if they are dual core dual cpu).

Here are some renderer speed comparisons but doesn't have your configuration

http://bebop.cns.ualberta.ca/~cwant/multi-render.html

LetterRip



buergi

said on 25 Feb, 2006:




First of all: wooow beautiful shots in the media-gallery, just a bit dark but i love them.
This movie rulez, i'm sure. thx to project orange team and all webteam for this great movie!
but now the negative part, at least for me: i'd love to join the premiere but unfortunately Amsterdam is to far away for me :-( If it would be in Munich i would definitely come.
Which cinemas are going to receive a copy of this great movie after the premiere? Is there a list?



kakapo

said on 25 Feb, 2006:




wow, very nice shots! i am looking forward to the dvd and hope that you survive the crunch phase. ;)



Ewout

said on 25 Feb, 2006:




Beautiful! I need to be there! (especially since I wasn't at the conference).
One question though: I don't understand the food/drinks thing. Does that mean dinner will be in that place? Or is it things like "amuses" (like snacks, but chique)? If I understand correctly, there's a quotum set for free drinks, after which you will have to pay?



Ton

said on 25 Feb, 2006:




Ewout: it's a real dinner in a real restaurant, they're already preparing a very special menu for us!



Ewout

said on 25 Feb, 2006:




Thank you! I don't mean to be picky, but what about allergies/diets? (oh and I think 35€ is cheap for food + drinks! I will definately take some friends)



20to30

said on 25 Feb, 2006:




gutt



Mal

said on 25 Feb, 2006:




WOW! The new screenshots look amazing!

Keep up the great work, the finishing post is in sight! :)

Mal



Mal

said on 25 Feb, 2006:




Just a quick thought…

Will you be making the DVD so that, when you place it in a normal DVD player, it plays back the movie ( or making of ).

Then, if you place it in PC/Mac/*NIX, it contains all of the files for making the scenes ( or at the very least, the version of Blender used to make the movie, so that people can start working with it immediately ), as well as allowing people to view the movie.

Mal



Ton

said on 25 Feb, 2006:




Mal: of course. And it is going to be 2 DVDs even, for PAL and NTSC players.
And, we're going to add the HD version too for those who can play it on their computer. Buy one before it's too late, and one spare copy! And one for your mom! :)



Wybren van Keulen

said on 25 Feb, 2006:




Wow! These screens are such a huge step forward since last update. The shot with Emo and Proog is so full of character. The hair is amazing. Is all post processing done inside Blender in these shots? I'll surely be there!



Andy

said on 25 Feb, 2006:




Wybren: yes, all the finished shots are directly rendered and processed/composited in blender.



Mario

said on 25 Feb, 2006:




Wow, really nice. Im in Mexico, and obviously, we also have cultural cinemas =P so is there a possibility that they can show the movie the same day like the premiere? i'll send an email to the cinema, but i need to check with you too =) thanks



FuzzMaster

said on 25 Feb, 2006:




Those renders are incredibly inspiring! Excellent work!



pete

said on 26 Feb, 2006:




hy,
looking forward to get the DVD.
This might be the wrong place to ask, but i couldn't find infos somewhere else. i am really interested in the new compositing module. i have been playing around with it, but i can't figure out how to work with image sequences or how to output finished stuff.



Omar

said on 26 Feb, 2006:




mmh, i would like really to be in da place.
I hope i'll still in Belgium yet or in Europe to make te travel to Netherlands for the premiere.

btw, very slick shot… oh yeah well done bump texture on Proog. =]



Roger Wickes

said on 26 Feb, 2006:




It seems to me that a stable, non-profit business could be made of promoting this product, to become in such a way as, say, MS-Word is ubiquitous for word processing, Blender is for modeling. Here in the US, there is no competitor to Blender based on features and *price*. I think I would like to help distribute the product as a package, here in the States (I am in Atlanta GA), if there is interest in your part. First, do you already have a US distributor/promoter? Orange presents a unique and compelling impetus. Ton/Bassam, could you please send me an email with your thoughts on this? Is there any desire on your part to move Blender more into a widespread domain? Do you, for example, want to show ED at Sundance? Coinciding with a package release, the synergy could be fantastic with a revenue stream that could support on-going efforts…



efbie

said on 26 Feb, 2006:




> Ewout: it's a real dinner in a real restaurant, they're
> already preparing a very special menu for us!
I can already forecast the menu :
Elephant steaklet to orange, blended. Eek !



Tom Musgrove

said on 26 Feb, 2006:




[QUOTE]but i can't figure out how to work with image sequences or how to output finished stuff.[/QUOTE]

1) it doesn't work with the sequencer yet – that is on the todo
2) outputting finished stuff requires you add the composite node.

LetterRip



Tom Musgrove

said on 26 Feb, 2006:




Roger,

you can contact me regarding marketing stuff email bf-marketing AT blender DOT org
Or my personal email address ( LetterRip AT gmail DOT com )

Tom Musgrove
LetterRip



Tom Musgrove

said on 26 Feb, 2006:




Roger,

I'll answer a few of your questions here, at least the ones of general interest

[QUOTE]Is there any desire on your part to move Blender more into a widespread domain? Do you, for example, want to show ED at Sundance?[/QUOTE]

Here from the main page

[QUOTE]The movie will be submitted to festivals worldwide, such as the Siggraph Theatre, Cannes Film Festival or the Dutch Animation Festival.[/QUOTE]

While Sundance isn't mentioned explicitly, yes it certainly one that it would be submitted to.

[QUOTE]First, do you already have a US distributor/promoter?[/QUOTE]

Both Blender and the movie project are 'open source' and 'free' – anyone can sell/redistribute them without a a distribution license/partnership.

Tom M.
LetterRip



Levi

said on 26 Feb, 2006:




The screenshots you've put up look fantastic, the lighting and textures are also beautifully done you really have outdone yourselves with this !!.



butelo

said on 26 Feb, 2006:




It's time to start thinking in Orange II ¡¡¡¡ the movie 90′ of non stop blender



Goofster

said on 26 Feb, 2006:




Bought a ticket! count me in, I expect hot babes in tight t-shirts Mr. Roosendaal!

Roel



thoro

said on 26 Feb, 2006:




Hehe, Goofster – and don't forget to take some photos for 'the community' :-).

These screenshots are amazing – now I know what Ton meant with 'too bad I don't have time to show these AWESOME images that are coming back from the renderfarm all the time'.

Working with the latest CVS version I'm fascinated by the new features – they offer a highly improved workflow.



Blazer003

said on 26 Feb, 2006:




The 24th is the day after my birthday! Whoohoo! I honostly can't think of a better present then getting the DVD, even if it is a little late! Too bad I can't afford to fly to Amsterdam. I appreciate everything you guys have done so far, in sharing your process, and letting us have an inside look, and I'm sure I will appriciate it that much more when I get my DVD.



Wu

said on 27 Feb, 2006:




everything looks amazing! the eyes on the main character looks awsome, very life like.
that club also looks cool as hell, but what else would you expect from amsterdam's #1 player Ton "the vrooom" Rosenthal.
wish i could hang with you guys, but seeing as how i'm in america, and seeing as how i dont want to get beat up from all the "orange project goofing" i'm not going to be able to make it….darn!
congratulations on making it so far, i hope your premire is a huge huge sucess!

see ya
eric



jazzroy

said on 27 Feb, 2006:




I'm so really damn excited!!!

The shots are amazing!

It's going to be a woderful event, thank you guys!



Toni

said on 27 Feb, 2006:




wu,

of course we must show also some of those elemental flashes you made in the party! too bad you cant come but.. we'll find you!

~Toni



SLKC

said on 27 Feb, 2006:




I'm really excited about what you're team is producing.

I'm very new to the world of CGI and I was wondering if I could get some opinions. I made the mistake (well…sort of) of showing my managers your project and what Blender was capable of creating. They have asked me to do some animations projects and I'm suddenly in need of a high end video work station. What are you guys using? I prefer to build it myself and I'm asking for recommendations on components. It has to be PC but the operating system can be whatever. I'm mainly looking for very fast render times. If this has been covered in previous posts, please let me know.

Can't wait to receive the DVD's. Thanks for all the hard work.

SLKC



Vassilios Boucer

said on 27 Feb, 2006:




I am also really excited about what you're team is producing!!
Looks Great!

Blender 3D and the Orange Team is Amazing! Superb!! Hip! Enthusiastic! Intelligent!! Lean! Great! Surprising! Lively!!! Dynamic! Healthy! Excellent! Action-packed!! Scalable!!! Democratic! Natural!! Flexible!! Efficient!!! Forgiving!! Friendly! Social!! Cosmic!!!! Exciting! Original!! and Free!!!!!!



Dimitris

said on 27 Feb, 2006:




Hey Ton,
i'd like to ask about the dinner afterwards, i already bought one invitation, but i would like to bring my girl as well. But it doesn't make sense to get one more for her, especially when they are limited. Since she doesn't have anything to do with this, it would probably be better if someone else got that invitation instead.

But this brings again the thing that was mentioned some 2 days ago:
is this gonna be a mens-only?

It would be nice if we could bring our "dates" :)



Matt

said on 27 Feb, 2006:




Thanks guys!

SLKC: An earlier post about our setup is here: /blog/equipping-the-studio

Dimitris, of course it's not men-only, there will be women there, sure. :)



Basse

said on 27 Feb, 2006:




damn, it's mens only?? does this mean I can't come either?

.b



Juan Javier Martínez

said on 27 Feb, 2006:




Congratulations, team!!!

Is it too late to purchase a DVD?

Answer the sooner the better. Good luck with the premiere…!!

Could you submit the film to AniMadrid festival? Is there any possibility it would be screened in Madrid?

Cheers!!!

Juan Javier Martínez.
Madrid, Spain.



Tom Musgrove

said on 27 Feb, 2006:




Juan Javier Martínez,

you can purchase a DVD from here

http://www.blender3d.org/e-shop/product_info.php?products_id=84

SLKC,

in addition to thread mentioned above see this post on rendering times

http://bebop.cns.ualberta.ca/~cwant/multi-render.html

and this post on dual monitors under linux

http://www.blender.org/forum/viewtopic.php?t=4821

Personally I'd go with this type of setup

http://www.xbitlabs.com/articles/cpu/display/opteron-ws.html

Dual core dual processor opteron, with dual monitors, 4-8 GB ram, using linux. Should give better rendering performance than the fastest benchmark above.

LetterRip



Richard

said on 27 Feb, 2006:




Nope. It's currently at the store.
Here's a direct link:
http://www.blender3d.org/e-shop/product_info.php?products_id=84



Kernon

said on 28 Feb, 2006:




Ordered DVD!



Wu

said on 28 Feb, 2006:




haha, toni, i know your proably joking but that would be awsome if some of the goofing stuff was shown, that would be so funny!

all mens party? is that a joke, you do realize that ton is throwing this party right? ton will proably bring 10 women just for himself. were the vrooom jacket goes, the women go, simple mathmatics!

anyway, these are exciting times for you guys, i hope you take the time to enjoy them, and i hope your movie is a huge success! i look forward to seeing it!



Felix

said on 28 Feb, 2006:




Wow, I'm really excited about the DVD and everything! I've ordered one already.
I was just wondering… what region will the DVD be, or will it be "region-less", meaning it should be compatible with any DVD player?



kakapo

said on 28 Feb, 2006:




it's region-less and i think everyone will get 2 dvds. one with ntsc and one with pal. data spread over both.



Squirrel Havoc

said on 28 Feb, 2006:




I'm kinda glad the DVD is still available, but then that means you haven't sold out of them yet :(



Joeri

said on 28 Feb, 2006:




Haha, I don't think the vrooom man will bring any woman.
I'll bring mine though.

The project Orange dvd(s) contains all files needed to re-make the movie yourself. All blend files, all music, all textures, everything. It will also have the script in 40 languages, the orange blog, some making of documentaries, the movie in HD, and in PAL and NTSC format region free… I'm also looking into ways to get the dvd author files on the dvd…
It will play in your dvd player and be fully packed in your computer.



Vassilios Boucer

said on 28 Feb, 2006:




Hallo Orange team!
I also ordered a DVD ..long time ago..!
Question:In the DVD- in the Blend files is also: all the Character Actions (Animations) -NLA Editor Arrangements and all the Morph Shape Keys animated Included???

Or …only the Characters Rigged and Textured and Backround Scenerys with Packed Textures or (seperrate in a Folder) and all Fx´s (Particles,Hair,Soft and Riggid Dynamics,Fluid Simulations,and all the Sequencer Strips!

Thanks!



Blazer003

said on 28 Feb, 2006:




This may have been answered before, but what version of Blender will the files work in? Is it only the Orange branch, or will they open in Blender 2.41, or 2.42?



Andy

said on 28 Feb, 2006:




well.. the orange branch has been merged with bf-blender quite a while ago [and since then discontinued i think].



JuanJavier

said on 28 Feb, 2006:




Tom Musgrove, thank you so much for the very interesting links!!

Regarding dual monitors I meant «inside» Blender NLE video editing interface (one for the input footage, and the other one for the sequence output, just like Avid does), rather than handling two physical monitors under linux. That will come later ;-)

If this is read one day by Ton Rosendaal or some other Blender core coders….Could they shed light about if can it be done? I am not good at C or C++ stuff…so I have to rely on professionals…:-(

BTW….I have purchased the DVD….at last…!

Greetings,

Juanjavier Martínez.
Madrid, Spain.



Ton

said on 28 Feb, 2006:




Vassilios: we'll put all final .blend files and textures on the disk, so you can re-render the entire movie if you like. In the space that's left we'll put older test files, deleted scenes, funny experiments, surprises, etc. :) It's going to be very complete.

JuanJavier: you can just configure a blender window (that can open across 2 monitors) to have the video displayed on one half. We use it too.

Blazer003: we'll make sure the binaries (and sources) for properly running the files are on the disk too. But the expectation is that will become 2.42 later.



Vassilios Boucer

said on 1 Mar, 2006:




THANKS….. TON!
Thanks for your Answer!This is Great!
and all the best for the Premiere "Elephants Dream" and AfterParty in Blender Restaurant!



Daniel

said on 1 Mar, 2006:




Just wondering if any TV networks/programs will be contacted when Elephants Dream is released?

Occasionally in England the BBC program Film 2006 with Jonathan Ross shows clips from short films (and attends the odd short film festival). I'm sure there are similar programs on other channels as well. (Obviously most of them are more interested in popular feature length films more than short films)

Not saying that they will be in a rush to review Elephants Dream but it might make an interesting news item in such programs, so might be worth while sending an email to a few TV networks.

Any opinions or have you already got thought about this?



Ton

said on 1 Mar, 2006:




Daniel: we have limited resources, so we focus mostly on initiating a good PR campaign for press and magazines we know. Press contacts will mostly be Dutch even… next to that we're doing official submissions for festivals world-wide, and are contacting distributors to include the movie as pre-show in screenings.

If we get a well acclaimed premiere, and good press coverage, and some festivals show it, … then I guess the rest will follow automatically. Don't forget that we publish our movie under an open license, allowing any TV station to broadcast it freely, without the need of contacting us in advance.

(I'm an avid fan of BBC btw, and whenever I got time I watch Film 2006 too :)



Joeri

said on 1 Mar, 2006:




Ofcourse there is a difference in showing Elephants Dream and getting a review on a movie programm.
For the review it needs to be possible for the tv audience to go watch the movie in a theater, otherwise chances on a review are very slim.
For tv companies and broadcast organisations to air the movie they need to fit it in a timeslot. Current days programming does not allow for 10minutes of deadair, audiences zap away and don't come back to the regular programms that the advertizers pay for. So it needs to be programmed, and then 10minutes is very short.
In the Netherlands there sometimes are tv programms about shorts. Multiple shorts are glued together with interviews. I'd expect Canada to have simular programms. But I never saw any of those in the U.S. And it's been a long time since LiquidTV (snob). Short animations are considerd to be for kids.

What could work, is a documentairy about the openess of the movie that ends with the movie in a 50 minutes programm, and then go to Cannes to the big annual TV fair to try to get it in (tv)programmers folder.



Vassilios Boucer

said on 1 Mar, 2006:




You can Play the 3D Animated film "Elephants Dream" after the Premiere also in ARTE TV…this a German and France cooperation TV Channel about Art!
i see there many 2D or 3D Films sometimes and Documentations about Paintings, Film making, and Art in general!
you can try to Contact Arte TV!

so we can see it in Television!Why not!



Vassilios Boucer

said on 1 Mar, 2006:




i forgot to say….you see also Short 2D,3D Films (5-10 minutes Long) in Arte TV!



JuanJavier

said on 1 Mar, 2006:




[Quote from Ton]: "JuanJavier: you can just configure a blender window (that can open across 2 monitors) to have the video displayed on one half. We use it too."

–I think that way you only get output monitor. This [0] is what I meant.

[0] http://personales.ya.com/juanjavier_xxx/editing.jpg

One monitor for the input, another for the output. Both in the same 'physical' monitor (I can't afford another high-end flat 19″ monitor by now…) ;-)

N.B.: The image is a simulation just to illustrate what I am trying to say.

Cheers,

JuanJavier
Madrid.



JuanJavier

said on 1 Mar, 2006:




btw, I forgot to point `this' [1] as another example of what do I mean with the 'Avid thing' and the dual onscreen `source' and `output' monitors.

[1] http://personales.ya.com/juanjavier_xxx/avid.JPG

Cheers,

Juanjavier
Madrid.



Jason

said on 2 Mar, 2006:




Also just bought the DVD – can't wait to dig into it all!



Roger

said on 2 Mar, 2006:




As an original blender contributor (remember the $100k project?) and Orange DVD pre-purchaser and long-time fan, I just want to say, congratulations. I am sure the result will be excellent, even though you have never made a film before, been to film school, studied film in a school, and never even had a consultant film maker on staff. Just shows the power of imagination, creativity, and perserverence. Good job!



Joeri

said on 2 Mar, 2006:




Roger:
Ton already won a golden bear in Berlin and a golden roze in Canne.
So it's not that he never made a film before. And he's been to art school and he did have consultant film makers.. . Not sure what your posts is about.



kakapo

said on 2 Mar, 2006:




a golden bear? wow! when? for what?



Morris

said on 2 Mar, 2006:




That kind of information should be in the "Team" section of this site, it seems to me. However, the Team section seems to talk about what they are doing for THIS project. I'd rather not distract them, but maybe each person could add a little background info (art school, awards, etc. :) to the team section. It would only take five minutes each. Or maybe it's already somewhere and just needs a link. It might be helpful to know how people end up where they are, though most of it is certainly HARD WORK, whether at school or on their own.



Silverframe

said on 2 Mar, 2006:




could we not see at little bite of the movie?



one foot in grave other in mouth

said on 2 Mar, 2006:




can we have movie poster like big studio or official wallpaper please.



Peter Schlaile

said on 2 Mar, 2006:




JuanJavier: did you try latest CVS of blender with my channel
tuner patch? You can assign each 3D-preview monitor to an
arbitrary input or the final output track.

Used it myself with 3 input-sources all previewed
and was quite happy with it ;-)

Greetings,
Peter



alt

said on 3 Mar, 2006:




Isn't Golden Rose in Montreux or Lucerne?
I didn't find anything about Ton&film on dA 1nt4rn3t, is there a link somewhere? I would dearly love to be a fanboy for this :)



Johan

said on 3 Mar, 2006:




For those that can't wait until the release of Elephants Dream- checkout- http://www.pocketmovies.net/cat_8_0.html. There are hordes of animated movies.



DT

said on 3 Mar, 2006:




Johan:
Nice of you to offer a link to other animated movies but I think I can safely say we are ALL (well nearly) waiting as patiently as we can for the Elephants Dream.
I connect to this blog multiple times daily!!



carlinhos

said on 3 Mar, 2006:




I am sure, Joeri was kidding about Ton and his film-prizes. Funny, how easy it is, to make people believe things!



cells in habitual association

said on 4 Mar, 2006:




About how big will Elephants Dream be for download in May?
If too big maybe I get dvd…



Roger

said on 5 Mar, 2006:




A thousand pardons if I was ignorant on Ton's background. I just knew of him, and NaN, and Blender (v1.4?)for about 7 years or so previously from when I started using Blender, and thought him to be a leader, animator, commercial producer, and programmer extrordinaire. I know he and his firms have won many awards for their commercials and advertising, but did not know they made creative films as well. I dont think the team members, from what I remember, have done a film and certainly not with Blender and Open Source tools. The reason for my post was to muse on the collective genius that can be assembled from an Open world and, without formal backing from a large studio and multi-million dollar funding and hordes of animators, to synergistically produce a creative piece of art that is given freely to the world. I just think that is an amazing example of leadership and vision. Congrats!



Roger

said on 5 Mar, 2006:




Oh, and "Cells in Habitual Association" – it will be too big to download, and too many files – we're talking Gigabytes of files, my man. Buy the DVD – they deserve your financial support.



soon to be daisy mulch

said on 5 Mar, 2006:




Well I calc about 2 gb for movie only at 960×540 which is big but doable if I upgrade broadband plan 1 step and use download manager.
Blender.org is going to host public downloads that size or will be smaller resolution available?
Really I am only curious to see story telling now for posterity. I don't mind compact version without HD detail.
I looked at getting dvd before when I was enthusiastic about being Blender groupie but is quite hassle to arrange from other side of world esp. without credit card.



Hos

said on 5 Mar, 2006:




Regarding Ton's background with producing
movies/animations, you might want to check this
out:

http://www.blender.org/cms/History.53.0.html

Regards,
Chris



Kernon

said on 5 Mar, 2006:




@soon to be daisy mulch:
I'm sure the movie will quickly be available as a torrent file once it is released. That should help with downloading the HD version. However, if you can, get that DVD.

Also, purchasing the DVD is done via PayPal. You don't need a credit card for PayPal. I purchased a copy using my bank account via PayPal with no problems.



low fat vulture pickings

said on 5 Mar, 2006:




Kernon – I did not know you able to do that.
This apply to any bank account,anywhere?
You pay fee for service etc?
Sorry I old man not know about. Most familiar with morse code and cart horse….



Kernon

said on 6 Mar, 2006:




PayPal can be used in over 55 countries. You'll have to check their website to find out if you can use it in your area.

There are no fees involved for sending money to someone. The setup is totally free and secured. I've been using PayPal for many years without a single problem.

You can send money to anyone with an email address using your credit card, debit card, and/or bank account. There will be a few days of processing time involved to verify your account info but, don't let that scare you. It's very secure as long as you simply follow the directions.

Check them out at https://paypal.com
Go to the HELP and get all of questions answered.

NOTE: It's very important to always access PayPal with a complete URL to ensure that you connect to their secured website. In other words, ALWAYS use HTTPS and not simply HTTP. This is PayPal's own advice not mine.

So, get setup and buy those DVDs!!



Kernon

said on 6 Mar, 2006:




Sorry…make that:



Joeri

said on 6 Mar, 2006:




At some point we will not add your name to the credit list.
Maybe we are even already passed that point?



steadily getting body repossessed

said on 6 Mar, 2006:




? ok… but I don't do anything in Orange project so why I want credit for it?
BTW I look at paypal info and I don't think where I live works with it so I just wait till May for smallest download available.
Thanks anyway.
Maybe helps others if cut off date and max numbers for dvd known.
I hope opening night goes very well and Happy Birthday celebrations to Ton too.



Matt

said on 6 Mar, 2006:




Joeri: The cut-off date for getting names in the credits was in October some time, if I remember correctly. It's finalised now.

Cheers



Matt

said on 6 Mar, 2006:




Joeri: The cut-off date for getting names in the credits was in October some time, if I remember correctly. It's finalised now.

Cheers



Fourmyle

said on 6 Mar, 2006:




You guys have to submit this to the Ottawa International Animation Festival!



knowsnuttin

said on 6 Mar, 2006:




Will the DVD set still be available for purchase even after the downloadable files are released in May? Or do we have to decide "real soon now"?



Myster_EE

said on 6 Mar, 2006:




I was under the impression that only the people that bought the
DVD would get the files. I thought that the downloadable verison would be low(er) quality.

Am I wrong?



jazzroy

said on 6 Mar, 2006:




Don't forget to put in the DVD a version of Blender able to render it ;)



Myster_EE

said on 7 Mar, 2006:




You mean "render about 20 frames before the year 3000" ;)

I seriously doubt that very many people will be rendering this again. (At least, not in it's entirety) Unless they happen to have vast resources on their hands.



Richard

said on 7 Mar, 2006:




Quote from Myster_EE:
I was under the impression that only the people that bought the
DVD would get the files. I thought that the downloadable verison would be low(er) quality.

I was wondering about that too, but didn't they say that the files will be released under the Creative Commons license? If so, doesn't that mean people can create legal copies of the DVD to distribute.



Joeri

said on 7 Mar, 2006:




Myster_EE:
I was thinking on rendering it in PAL 25 fps.
But that would take a month on my home machine.

jazzroy:
;) And for all Os.

knowsnuttin:
There will be a fixed amount of dvd's made, based on the amount of pre-sales. I doubt there will be any left next year. And I don't think a second batch will be made soon. Unless it becomes very popular.

Myster_EE:
At the bconf Ton said all the files will be available (and with all he meant even the first .blend made). Now I doubt that very much. Maybe for a while the svn server can be hooked to the internet and everybody can log in, but I expect the costs for the bandwith to be to much for the gain. But, Ton might have an idea for that. The scene I helped to texture was 100Mb packed (That's one scene with 2-4 k textures, no animation, no music). Imagine that in 25 versions. So,….. We will take a good look on how to fit the complete renderable movie on the dvds. If needed there will be 3 dvds. But on 2 pieces of round plastic there can be stored 32Gb. So it should fit. (I think 1 double sided dvd is as expensive as 2 dvd's, I think I'd rather go for the extra round plastic.) But that's for the final version of all files. Not all the intermediate files.

I can imagine that at some point people will mirror the dvd's. The CC allows it.

I think it would also be a nice idea to take a frame out of the movie and use that as a new renderspeed benchmark scene.



Shawn Fumo

said on 7 Mar, 2006:




Just in response to Joeri's last post on final DVDs, obviously dual-layer is good, but I'd really avoid double-sided if possible. More prone to scratching, no full label, etc. Between a dual-layer and a double-sided (with single layers on each side), dual-layer is much better. And double-sided dual layers is pretty rare (4 layers total). I've never seen anyone recommend that practice (more possibility for errors I think). When in doubt, go with more discs..

As for distribution from third parties, I'd guess people will copy DVDs, but bittorrent should be an option. I regularly see people sharing stuff in the multi-gig ranges now, so that shouldn't be too too much of an issue, especially with something like this where people will keep seeding because they have the open source spirit and want to share.



Fussty

said on 7 Mar, 2006:




I was wondering if there is any preview, premiere, scenes, something planned for the LibreGraphicsMeeting ? (I know that at least the project will be presented, what about the "specials" :D)
I am so disappointed the premiere is not in Lyon … :'(

Anyway, Good job and long life to blender ;)



rubbleman

said on 7 Mar, 2006:




Hey you pleased to know I order dvd!
After stuffing round I get help from smart ass ;o) grandson to walk through process – not so hard after all. We go see bank teller today and arrange. ha! Big outing for me – not without lot of effort you understand.
So there you go I keep Lee in food for another week and maybe small sum left over for new plastic bags for Bassam.
BTW my family stop me making post under bad taste name like 'low fat vulture picking'. They say too close to bone for them… I say very efficient bird – leave nice cleaned bones in neat pile – only need shoe box instead of casket.
It doesn't help to say that I find. Just now I experience dog box…
Ok so I get to see movie on big screen after all. yippee! I invite all my family and friends to get together to share.
BTW this blog still go on for while after movie out so we can share movie opinions?



Ton

said on 8 Mar, 2006:




Aww.. sorry for all the confusement about the actual release dates.
Here's what I know now:

– There's a HD resolution version of the movie for theatres ready the 24th. That's on a HDCam SR tape. We might get a 35 mm film transfer sponsored, but I am waiting for final confirmation on that. Our partner Montevideo will do most of the distribution to theatres for it. And yes, we should put distribution contact details on our site soon…
The movie is being submitted to several festivals now.

– As soon as possible after the premiere (hopefully within a week?) we'll have the two DVDs ready for duplicating. We'll fill the disks up to the last byte with data.
But yes, ofcourse not all data will fit on it. How and when all of that will be released we'll have to look at. Probably via a bandwidth sponsor.
With a little luck we can ship within 2 weeks after premiere, and people will get it max 10 working days later in their mailboxes.

– Since we still like it that our dvd-sponsors get their personal premiere, we will wait with offering the DVD contents (and movie itself) for download until 2 weeks after we've shipped them. That's somewhere in 2nd half April… can't promise the exact date yet, but this official internet premiere should be pinned down soon too.

– Yes, the DVD will remain for sale in the eshop, we can always use support, and maybe the revenues will help a second Orange Project to happen!



rubbleman

said on 8 Mar, 2006:




Only 2 weeks – in my case probably week after arrives – is freely available for everyone on net? seems a little unfair on those who pay – I thought was to be May general public release.
If you wait a bit longer more persons hear about and want to buy from Blender store – even more income for no.2 movie ;o)



DwarvenFury

said on 8 Mar, 2006:




[quote: Ton]"We'll fill the disks up to the last byte with data.
But yes, of course not all data will fit on it."[quote]

So, all of the .blend files used to render the movie won't be included on the DVD. Am I understanding that correctly?



rubbleman

said on 8 Mar, 2006:




maybe we set priority for files we most want to see included in 2 dvd set?
also maybe we have optional dvd or cd available seperately of extra stuff and those who already buy get special discount rate -like 7.5 euro+p&p – if they buy that also later?
maybe too makes nice Blender publicity campaign to have big splash on '1st May worldwide release of Elephants Dream' open source movie short….



Tom Musgrove

said on 8 Mar, 2006:




[QUOTE]So, all of the .blend files used to render the movie won't be included on the DVD. Am I understanding that correctly?[/QUOTE]

see tons earlier post

[QUOTE]Vassilios: we'll put all final .blend files and textures on the disk, so you can re-render the entire movie if you like. In the space that's left we'll put older test files, deleted scenes, funny experiments, surprises, etc. :) It's going to be very complete.[/QUOTE]

It is the pre final .blend files (they have a subversion repository so there might well be daily slightly different versions of the blend files or even more frequent) – ie 'older test files' mentioned above , and then their are the different stages of the actual rendered content for post processing and such.

LetterRip



Toni

said on 8 Mar, 2006:




i guess we will use (also) bittorrent for sharing e.g. diff resolution versions of the movie on-line.

~Toni



Chisara

said on 8 Mar, 2006:




Having made some "amateur amateur" DVD's I would like to let you know that I found that some DVD players don't detect the disc as a DVD when it has additional folders.

These are usually the DVD players that can do mp3/jpg/divx/etc media and the odd Harddisk / DVD Recorder combo's.
Some of those prefer the fact that it has other media over the fact that it has a DVD movie on the disc.

If other people have the same experience, it might be wise to make it a three disc edition.

Nice project by the way, of to the store for me to order myself a DVD set.



Toni

said on 8 Mar, 2006:




Thanks for the hints, Chisara. Certainly the DVD making will need a lot of testing, but luckily there is well time for it too .. as soon as we finish the movie, can get busy with that :)

~Toni



rubbleman

said on 8 Mar, 2006:




Apology if turning into nuisance poster but I see Goat,Boy and Sun and also Plumiferos movies also nearly ready too. Should Blender Foundation not try to make coordinated releases over month of May say as 'Blender Expo'.Also get Elysiun make over done in time for. Lot of people come look see at various accomplishment in Blender. Icing on cake is release of 2.50 on 1 June maybe. Just an idea…
I leave blog in peace now till movie out :o)



Tom Musgrove

said on 8 Mar, 2006:




rubbleman,

the impression I got is that Plumiferos has quite a ways to go, from the production diary they are currently redoing the trailer and have just gotten their studio set up

http://www.plumiferos.com/blog/english/index.php

I haven't looked at Goat, Boy and Sun, but its previous work was not 'high end' quality.

The release of the next major version of Blender is currently targeted for May according to discussion at last weeks meeting. Also Siggraph is from July 30th – August 3rd.

LetterRip



rubbleman

said on 9 Mar, 2006:




small tack on maybe…
ok well I misunderstand – maybe Plumiferous have trailer ready by then. I see is not open movie anyway -I think they want to sell commercially – but good opportunity for mutual associate.
Re Goat,Boy, and Sun latest clip on Elysiun looks ok. You know thing like The Simpsons not high end visual either but very successful. I think does not hurt to show peoples work with Blender even if modest. All helps create Blender presence as tool very capable of work for small studio (open or commercial)or ambitious individual.People see lot of things happening in Blender world not just one high profile pioneer project.If want to get in mainstream conscious Blender is out here being used and ready for them to pick up need to make impact on crowded air time.It just occur to me that several events over month make reinforcement.If month culminate in great new Blender release extra good. Advertising a bit like show business :o)
I hope you get websites/ manual etc well organised for Siggraph this year. I remember we have small discussion at Elysiun before about tutorials get ready for newbie assault. Not my business but I think it pays to have effort as much into admin as coding.I hope you get lot of support from community to have things nice and tidy by then. BTW thank you for all you do behind scenes :o)



Morris

said on 10 Mar, 2006:




It is true. With the release of Elephants Dream, many newbies will come and want to give Blender a try. This will include many talented "art" people, but it will be a terrible shame that most will give it up because of the lack of a good method to learn. Most of the necessary resources and tutorials are already written, and all we need is some good organization. BlenderWiki is great, but it is like telling a 3rd grader that instead of going to school, he just needs to read through the encyclopedia and learn the important parts :( What we need is about 20 five-minute video tutorials that can transition the newbie into the intermediate level, where he can just start reading tutorials on the subjects he needs for his project and use Wiki as a reference (and eventually, the Orange DVD files)



Shawn Fumo

said on 10 Mar, 2006:




If we want to talk about the little guy accomplishing a lot, I think one of the most inspirational examples to me is Voices of a Distant Star (Hoshi no Koe). It is an anime short film (25min) about two young lovers who become seperated when the girl goes off to fight in a space war, reducing them to communicating only via text messages that take longer and longer to reach each other as time goes on.

The really interesting thing is that it was (except for music and voice actors), created entirely by one guy on his G4/400 mac home computer, using programs like photoshop, lightwave, and aftereffects. I mean it was good enough that it got translated to english and released by one of the US anime companies. It is even in my local library's dvd collection!

Japanese trailer and some sites:
http://www.hoshinokoe.com/movie/preview4.mov
http://www.advfilms.com/favorites/voices/
http://www2.odn.ne.jp/~ccs50140/stars/index.html

With things like Blender maturing and free 2d animation apps like Synfig appearing, that means budget restraints can be reduced even further and hopefully we'll see more and more people coming up with interesting things. I think this is a pretty exciting time!



Kernon

said on 10 Mar, 2006:




@Morris:
I agree with that. We all should be seriously thinking about this aspect of Blender. The interest generated by this project will lose some of its momentum if we don't address this issue.

We need to get organized NOW and get the ball rolling! We can't wait for the Orange team to do it because they've got more than enough to do already. I think there should be a designated SMALL group of people that actually perform the VIDEO tutorials. We want a professional consistency in the series of tutorials so, we can't have everybody just throw things together just to be a part of the effort. I think everyone can participate though, with the SCRIPTING, IDEAS, ETC for the tutorials. The performers need to have good microphones, and have the ability to SPEAK CLEARLY while perfoming the steps of the tutorial.

I could go on but, I think this might be better staged in a thread on elysiun.

We need to do this as our part in the Orange Project.



Kernon

said on 10 Mar, 2006:




…thoughts on this?…



DT

said on 10 Mar, 2006:




Kernon:
Agree 100%. Have you used typo3 cms (the one that powers blender.org). Kaspers short video tutorials are brilliant. There are about a 100 of them and he, and few others, talk you through small bight size chunks of the procedures in typo3. The same would be excellent in Blender. Good Idea.



knowsnuttin

said on 10 Mar, 2006:




I think Kernon just volunteered to plan and organize the production of video tutorials.

Boy I wish I could help, but I'm one of those lost folks who'd need to WATCH all of those tutorials in order to get a clue.

I've tried Blender, but don't have time to dig in and get the hang of it. I tried (what I thought was) something very simple: Import an SVG of a logo using the python script, then extrude it to give it some depth. Never could figure out how to make extrude work without first converting the smooth curves into pointy vectors and making the logo look terrible.



Myster_EE

said on 10 Mar, 2006:




May I suggest fraps, a really excellent screen-capture utility….
(For Windows)

The nice thing about it, is that it just runs in the background, and latches on to calls to the Direct3d functions. So, it only turns on, once something is using 3d-hardware acceleration.
(Pretty much anything that needs > 5 frames per second. :)



Kernon

said on 10 Mar, 2006:




@knowsnuttin:
Well, I didn't exactly say that but, I'm certainly willing to do my share.

I would like to take back a little bit of what I mentioned before concerning the format of the tutorials. Having thought about it some more, I think that an object-oriented approach to the tutorials would be more effective. It would eliminate duplication, be far more efficient to update tutorials as Blender grows and changes, and it would allow more people to be involved.

What do I mean by object-oriented tutorials?

I'm borrowing a methodology from programming where one of the goals is to eliminate duplication and have each component do one simple thing. This way if that one simple thing needs to be done differently or enhanced, it's the only thing that needs to be addressed. Applying this to Blender tutorials would mean creating VERY short video snippets that only show ONE step or technique of working within Blender. For example, there should only be one short snippet that shows how to subdivide a mesh, that's it. If a tutorial requires a mesh to be subdivided, then there should be a link to that snippet included with the instructions for that step of the tutorial. If the way that Blender implements mesh subdividing changes, then that snippet is the only thing that needs to be updated and all tutorials that reference it are automatically brought up-to-date as well.

All of this requires that the tutorials be text-based. This is good because that would solve the issue of translations to different languages (it's easier to translate text than video voice-overs). Text-based tutorials would also lower the bar of requirements for a person to actually create a tutorial so more people can participate.

If we could find a place online to store the video snippets that would be great because then, downloading and storing a tutorial on your hard drive would require less time and space. You would only need the text of the tutorial.

I think that a universal tool should be used to create the snippets. WINK comes to mind because you can capture the on-screen actions and go back and add annotations to the video. Now, tutorial creators don't have to be great oral communicators to create useful materials. We would need editors to ensure correct grammar, spelling, and clarity of instructions. I don't think a WIKI format would be good because there are already too many unfinished wikis. The goal here is to start, then finish.

Before snippets can be made, I think there should be an official list of what's needed and what's already been completed. There will also need to be standards established as to the overall look and feel of the snippets (common color theme used throughout, screen resolution, screen layout, etc.). It has to be professional or it won't attract professionals.

These are just some more thoughts. This will take many people to accomplish and it would be great to know if others are REALLY interested in something like this. It's about time that the documentation issue be put to rest. The object-oriented approach will lessen the burden of tutorial creators because over time most of the technical content will already have been done as a snippet. They will just have to flesh out the details and apply those techniques to whatever their tutorial subject may be.

…I'm tired of typing…



Tom Musgrove

said on 11 Mar, 2006:




Kernon,

there were plans to do a video tutorial during Orange but the schedule was too tight. I think but am not sure that there might be plans to make some after the movie is finished.

[QUOTE]Applying this to Blender tutorials would mean creating VERY short video snippets that only show ONE step or technique of working within Blender.[/QUOTE]

I was planning to do a series of videos or .blends with text 'Blender in 30 second bites'. Each video/blend lasting 30 seconds to accomplish start to finish.

[QUOTE]If the way that Blender implements mesh subdividing changes, then that snippet is the only thing that needs to be updated and all tutorials that reference it are automatically brought up-to-date as well.[/QUOTE]

The mesh tools and bindings refactor that is planned will hopefully allow full play back and recording of all actions, thus as long as consistent naming were maintained the tutorial script could automagically adapt to the new layout.

I also favor WINK, it is a superb tool and works on windows and linux (alas not OS X), and is easy to learn and use. The downside is that they are quite large in their editable format.

As an asside there is a script that displays the keybindings being pressed, that is useful for tutorials.

Regarding wikis – Blenders wiki while unfinished is making huge strides forward relative to the manuals progress prior to the wiki. In the short time of its existence the manual has gone from being almost completely Blender 2.33 to almost completely Blender 2.41, as well as having added a large number of translations.

A wiki allows ease of collaboration, its completeness or lack of completeness is based on the dedication and effort of its users (and also the size of the task).

You might want to join bf-docboard and bf-education mailing lists.

Also I didn't see your nick in elysiun there have been some discussions of similar scope discussed there as well.

I'd recommend starting a wiki page that has task breakdowns that you want to cover for each of your segments. Just pick the subset of areas you want to cover (modeling interface etc), and check the wiki for the scope of materials.

There was a nice video series done for the game engine that is at elysiun that covered everything from very basic modeling to using the logic and physics tools, etc. The quality and clarity of the videos needs some improvement especially for someone new to Blender, but in general it did a fairly good job of the above.

LetterRip



Kernon

said on 11 Mar, 2006:




Wow! If Blender is headed towards playback of actions via scripts then that changes everything!!

In ZBrush, tutorials can be played back while you read the text and watch the application actually perform real actions (no video). Is that what's around the corner for Blender? I hope so, because THAT would be the best learning solution.

Wow. The possibilities of that functionality would change so many things for Blender users! I hope Ton and company can pull it off…what am I saying?! I have no doubt that if that is the goal that they will achieve it.

With that kind of functionality, do you think that would make "external" tutorials a thing of the past?



Morris

said on 11 Mar, 2006:




Object oriented? 100 videos? scripted tutorials? Come on guys. We need something NOW, as in within 4 weeks. Those other ideas are great but will take several months.

Record one of the Orange guys taking a project from start to finish in 2 hours. They are busy but could spare 2 hrs)I know they could, for example, model, rig, texture, and do a walk cycle for a simple character (yes, they ARE that good)

Next, the community could break it apart and write explanations and little clips so newbies could reproduce the scene.

That would be very attractive to a new user. He would see the POWER and SPEED of Blender, and could follow along even though some details of Blender would be missing.

Do two or three of these projects (a race car and a house?) like this, and PRESTO, something to hook the newbie, show him that he CAN, and get him to the point where he could begin practicing without knowing every little detail (ie, reading Wiki)

If no one at Orange can, maybe someone else out there who is very talented and very fast.

Remember, we must use this incredible opportunity of Project Orange to draw the artists (no pun intended) to Blender.



Kernon

said on 11 Mar, 2006:




I think the "Making of" aspect of the DVD will satisfy the short term need. I was thinking more along the lines of what people need after they've seen the movie and the "making of" content and have decided to give Blender a closer look.



Tom Musgrove

said on 11 Mar, 2006:




Morris,

I asked one of Blenders better artists if he would be willing to do something like that in the past. He said yes, but apparently hasn't had time to do so yet ( a rough equivalent to bay raits 'bayplay' is the goal). I've emailed him again to see what his status is.

As far as the docboard and eduboard are concerned our target is vaguely for before Siggraph.

The premiere is the 24th, the DVD ship date is 2 weeks after that, maybe a bit longer after that. (and then allow 10 days for delivery). Then public release is mid April (all of that is from Ton above…).

So time frame is Mid or more likely late April before non Blender users would have the data files available to them.

LetterRip



Ed End

said on 11 Mar, 2006:




Hi, thanks for this wonderfull idea. I believe in a world without need of money, where everyone give the best of what he can do. That's why our Elabel give near 2 go of free music on his website, and on "soulseek" user "Edend" our free stuff total time is 66 hours…
So If you need music for your soundtrack You can use what You need hope It won't be to late. If You need a preview hear it there http://www.myspace.com/gestaltorchestra

————————————————
The 2 Go of horsnorm muzik are in many Zip files.
I give free novels or tales but they are in french only.
http://perso.wanadoo.fr/manna/Subversix/Atravers0.htm
http://archonirique.free.fr/edend.htm
Best Regards. Love your dreams.
Ed End.



Ton

said on 12 Mar, 2006:




Yeah. I'd love to record the guys doing tutorials, while they're still here. But our schedule is completely crammed still, adding more work on agenda will drive everyone really insane now!

I'll see what I can do nevertheless..

BTW; there's also interest in making a book about orange… like a comic-book sized tutorial book, mostly images/screenshots of how stuff on the dvd works. Might be nice after-orange work for the guys. Later more on that too.



Chris

said on 12 Mar, 2006:




Blog Update….?Please…?What's goin on…?



Morris

said on 12 Mar, 2006:




Some Interesting Statistics

1st Post
Project Announcement on June 15 2005

Posts with most responses
Elephants Dream Premiere on March 24 (over 132 responses :)
2nd place: Introducing Our Main Characters Dec 5 (132 responses)
3rd place: Elephants Dream Teaser on Oct 15 (130 responses)

Total Posts
61 so far (March 11)

Average Post Frequency
One every 4 or 5 days

Worst Response
Tim's comment (Jan 27, 2006)
"…If you happen to be walking down the street and see a can run to your house and put the can on top of your printer and print out a can of wall paper!!!!!! Is that why my Peanut Butter is always in a can?"

This is day 270 since the Announcement on June 15 2005



Tom Musgrove

said on 12 Mar, 2006:




They are in cruch time finishing the movie – they have less than two weeks to finish and are working very long days to get it finished so they really don't have time to post blog updates.

LetterRip



Silverframe

said on 12 Mar, 2006:




Now I has also brought the great movie!!



Carsten

said on 13 Mar, 2006:




Can someone push the "fast forward" button please? I want to watch this DVD now…

;O)



Silverframe

said on 13 Mar, 2006:




I cant wait for the movie, to be published!1… aarrgghh



rubbleman

said on 14 Mar, 2006:




BTW Wink 2 is due out very soon – end of month according to site and is to include sound recording too.
I think Wink format and coming in Blender action record are much best for compactness and clarity.Personally I like to see standardised appearance/recipe for them so look like series even if done by different authors. Very important to have good clean info for people to get aboard fast moving Blender bandwagon and have all merry Blenderheads singing loudly from same book – possibly not Ton doing country though – do do do do ha! ;o)
I like to be involved in tut. project but I probably too old to participate well- I think some about what I can do. Maybe interested persons like to form tutorial group and get properly organised and also co-ordinated with education and manual persons? Maybe make list of tuts with detail should be covered, make format rules and official example and then invite persons to tackle some on list and submit to group leader for approval. Myself I think we best wait till action record is available for serious attempt but no reason why planning phase and group formation cannot go on now.Any person out there interested in being boss tut maker?



marianoCuenze

said on 14 Mar, 2006:




I am from Argentine. I was reading about the project since some months, and I had followed you in all this great work.
The best for the premiere -sorry, this is the best way I know to say: (Y), you did a great movie, you made a big effort, you have to get successful in this :D.



Morris

said on 14 Mar, 2006:




We could have a standard .blend file for tutorial makers to download and start from. This would contain all the standardized settings, and if they need props, they could append them. Also have a link at the same spot to Wink or whaterver is to be used for recording.

The truth is, actually, that I'd rather the community did NOT do the tutorial project. I think we could raise some more money for the Orange guys to be able to do the tutorials. They could do such a wonderful job and it would be harmonious, and they could do it quickly and thoroughly. Plus, they are the ones who really know how to use Blender's latest abilities very well, eg facial animation, etc.



rubbleman

said on 14 Mar, 2006:




This I don't understand. Here I trying to encourage enthusiasm for community to participate in important work making tut series about all Blender subjects in time for Siggraph -not just unfamiliar new Orange stuff -and you want to nip in bud.
Personally I think Orange guys do far too many hours already -well beyond expectation and payment anyway and deserve rest.
Why not community does tuts and makes DVD for sale? These guys not only talented persons who use Blender by any means.Why persons afraid of apply brains and do work? I wish I was young person again I would step up to challenge and do all myself. This is what I fear might happen – first closed access section for pro artists,pampered students, and commercial project only comes and now Orange finish everyone else skills and works looks not good enough -can't show pride and joy solo movie cos not high def spectacular and now can't make tut cos only Orangers know about…
I think what is great about Blender is open to all – not just for take but for give also.
More persons generous time needed always for manual etc.etc.
I encourage persons to ask not what Blender can do for you but what you can do for Blender- in famous presidential words.
Ha! sorry get off soap box….



Joeri

said on 14 Mar, 2006:




Ton:
" As soon as possible after the premiere (hopefully within a week?) "

That's not a very likely or realistic.

1. The translators are still waiting on a locked movie to time the translation to.
2. Orange team members are assigned to create the menu's for the dvd and they are currently already busy with something else.
3. All files need to be sorted out and be made to fit on the dvd's, also in a way that users can understand.
4. Sleeve/box design.

All in the week after orange have made the premiere deadline.
So unless you just want to slam everything on the discs, I'd think it will take another 3 weeks to produce the disc content, sleeve, checks (virus!) before it can go into replication.

"With a little luck we can ship within 2 weeks after premiere"

Again, not likely.
I don't really want to discuss this in a blog, but I think the dvd buyers deserve more then a 10 minute movie and a svn dump. The online movie downloaders just will have to wait untill the payers get a nice box. If not then I'm out.

DwarvenFury:
"So, all of the .blend files used to render the movie won't be included on the DVD. Am I understanding that correctly?"

No, all the files to rerender the movie will be on the dvd's/ Just not ALL files will be on the dvd. Not all the test audio and not all the test files.
Some 50Mb textures might even be converted to jpeg or scaled down if that makes more sense. Not everybody has a G5/ 4Gb Mem/ 1920×1080 Dualscreen at home.
I don't know how big the whole svn-tree is, but that's not going to fit on even 10 dvd's.

rubbleman:
"Maybe we set priority for files we most want to see included in 2 dvd set? "
Nice ideas are welcome. But keep in mind that producing extra cd's etc. means investment, and sales risk.

Chisara:
"Having made some "amateur amateur" DVD's I would like to let you know that I found that some DVD players don't detect the disc as a DVD when it has additional folders. "
Let's stick to the dvd consortium approaved dvd format. Then if players can't play dvd's that are in the official protocol then I think you should not buy such machines or at least not expect producers to create content for thoose machines.

Toni :
"but luckily there is well time for it too …"
Have you not read Ton's planning?

Morris:
"What we need is about 20 five-minute video tutorials"
Good plan. I'm all up for it, as a matter of fact Ton approached me to do this with the Orange team to get extra revenue to pay for the Orange workshop.
I said: "Yay let's do it! But then I first want the new interface because I'm not spending 3 weeks away from my kids to make screengrabs of an interface that will change the week after the dvd is release, just look at the gingerbread man example on how horrid developers think towards documentation."
And, as we know, other things got prioratized. Personaly I think that the ever changing interface (and the lack of roadmap/predictability of change) is a real turnof for educators to create content.

Kernon:
"We can't wait for the Orange team to do it"
They are not going todo it. Half of Orange will be at home within weeks.

"Well, I didn't exactly say that but. "
That's a real shame then, there are already enough people telling what the roadmap should be, but to little organizors taking the road.

Tom:
"think but am not sure that there might be plans to make some after the movie is finished."
I doubt with the Orange team members.
Another Idea could be to prepare tutorials and tape them at the bconf06. I'd be willing to participate in that.

Morris:
"Object oriented? 100 videos? scripted tutorials? Come on guys. We need something NOW, as in within 4 weeks. Those other ideas are great but will take several months."
No reason not to do them . Realisticly it's better to get thoose started now, then we wouln't be having these same posts in '07.

Tom:
"The premiere is the 24th, the DVD ship date is 2 weeks after that"
Don't bet your life on that. ( don't believe everything ton says ;) )

Rubbleman:
"Here I trying to encourage enthusiasm for community to participate in important work making tut series about all Blender subjects in time for Siggraph"
Frankly: We don't need people wanting to encourage enthusiasm, we need people doing the actual work.

"Why not community does tuts and makes DVD for sale?"
You really want to know? It is because they are badly organized, it's a bunch of democratic followers with no leader.
In my opinion that is why it's such a shame that the foundation does not want to be the home to the users and the educators. And educated do-ers are send away to the tar pit thats called elysiun.

We need organisors (like Ton) or people in touch (like letterrip) to stand up and lead this mop of preachers.
Anyway, I just don't have the time, (and guts to quit my job) to do this.

Next! The soapbox is free again ;) .



rubbleman

said on 14 Mar, 2006:




ok Joeri I shut up with enthusiasm then. I try to make contribution but is not welcome.I try to urge better organisation re various aspects before at Elysiun – swims around goes nowhere and sinks…I not sure why you have pent up steam of resentment about suggestions made by frail old man but I take on board you don't like my say which sound like complaining demand to you.Is not like I can write C++ code and just sitting on back side letting others do. I thought I was inspiring persons capable of doing actual work to step forward. I actually trying to do small initiating part in very flat diverse group you wish for to happen…and IMHO Ton and LetterRip are best suited to other roles than heading organisation BTW.
So no more rubbleman appear anywhere about Blender – just preach to wall and watch rerun of Orange in private.
This time take soap box with me ha! bye



JuanJavier

said on 14 Mar, 2006:




Will you use free or open source tools to burn the original DVDs?

If so, what program will you use?

Thanks,

Juanjavier Martínez.



Joeri

said on 14 Mar, 2006:




rubbleman:
I think you missunderstand. I like the ideas you have very much.
"I thought I was inspiring persons capable of doing actual work to step forward". Hmmm… I don't know about that. Maybe yes.
"and IMHO Ton and LetterRip are best suited to other roles than heading organisation " My point was that you need somebody who knows alot of what is going on to guide the rest. Ton is already the head of organisation btw. And I agree that he should find somebody else to do it. But that would need somebody who can think just like Ton and do what Ton wants. Now how can we find a person like that?
"So no more rubbleman appear anywhere about Blender" – Sorry to hear about that.

JuanJavier:
"Will you use free or open source tools to burn the original DVDs?"
I can't get dvdauthor to jump to a random movieclip. If that would be possible then I would use dvdauthor. So I'll stick to spruce for now. I still want to create an xml file that would create a working dvd from the orange assets using dvdauthor. But with the deadline set to one week I think these projects are not going to be on the dvd.



Morris

said on 14 Mar, 2006:




I would just like to thank Joeri for all his careful observations and answers. It is very nice of him to sit here and answer our sometimes dumb questions and comments. If had a business, I would put him in charge and pay him well. He make an excellent manager. Thanks Joeri



DwarvenFury

said on 14 Mar, 2006:




[quote: Joeri]"No, all the files to rerender the movie will be on the dvd's/ Just not ALL files will be on the dvd. Not all the test audio and not all the test files."[quote]

Thanks for clarifying that for me. I was a scared for a bit, there. ;-)

p.s. If the DVD release gets delayed so it can be done better, I'm fine with that. Better to have a quality product than to have to accept lots of exchanges due to bugs/defects, IMO.



Tom Musgrove

said on 14 Mar, 2006:




Joeri,

[QUOTE]Tom:
"The premiere is the 24th, the DVD ship date is 2 weeks after that"
Don't bet your life on that. ( don't believe everything ton says ;) )[/QUOTE]

Heheh, i thought the time schedule sounded a bit 'aggressive' :), but figured for planning purposes it might be good to use Tons timeline.

[QUOTE]I doubt with the Orange team members.
Another Idea could be to prepare tutorials and tape them at the bconf06. I'd be willing to participate in that.[/QUOTE]

Doing the prep work now is a great idea. If scripted tutorials come then they can be scripted at any time after that (the scripting makes them interface agnostic as well). Then if videos are still desired they can be generated automagically and the voice over added whenever convenient.

LetterRip



ghost of rubbleman

said on 14 Mar, 2006:




ya well no Blender don't need person who do what Ton wants and thinks like him. He has excellent strengths and he has strong personality typical of founder type. Not necessarily best type of arrangement for grow organisation. Myself I express opinion now Ton terrific guy but not always right because keep can't all balls in air and do everything well self. Does not mean he needs to move on immediately.Coding is in head solo activity not looking around at large view and watching resource and clock etc.Blender has unique structure presently and is hard to weld together into std. business model.Maybe person like Joeri when very big though not without compromise for open form but important transition to be gone through first and that is to systemise and organise volunteers neatly into effective cooperative units with identified goals.I think Ton and Letterip work well together to get through next phase but must know where going to.
I try to ask for plan before and is no where able to be expressed exactly what Blender is about.This is important to know even if state obvious.
I know many clever people here but sometimes very clever people make working together difficult because knowledge is rigid in mind and have high expectations of others to be same. Often develop an off attitude to lesser persons and want to go off on own unobstructed mission. In Blender whole swathe of persons with interests and capabilities in many aspects of and must guide and encourage and sometimes make firm limits that will disappoint.
After Orange and maybe Siggraph need to have consideration of how to include as many persons as possible in Blender activities just like try to make space for all viewpoints at Elysiun.I am too old for tough debate but I stand up to you and say these things. You good guy with brain and first rate ambitions but first must go through Blender nation building phase and shake out into workable society. Lot of persons have personal attachment to Blender and relationships built up. Needs time and caring but firm person to act as rudder else all get alienated and hurt.Inclusion big part of Blender even if only enthusiastic old man rabbit on in.



Kernon

said on 15 Mar, 2006:




relax rubbleman…we love you.



JuanJavier

said on 15 Mar, 2006:




Another question about tools again…sorry :-P

What encoder did you use for the mpeg-4 960×540 teaser of Elephants Dream?

Cheers,

Juanjavier.



rubbleman

said on 15 Mar, 2006:




sorry Kernon – have out of body experience
:o)
I actually go away now.ha!
Grandson say haunting practice not allowed…
Idea apparently is not to be living dead in cyberspace but to do discrete moaning and rattling in church yard at nighttime.



Myster_EE

said on 15 Mar, 2006:




rubbleman, I agree with you.

Blender has always been a very community-driven project. Blender has been (for me) almost the embodiement of open-source, and I hope it will continue to be in the future.

I don't disagree that we don't need some leadership, but my fear is that it will become more institutionalized. In my worst nightmare, profit-driven and closed to the small-peoples.

I doubt it will go down that path, but I would like to see the community help with this project. Isn't it an "open movie"? Although that may not carry as much weight as "open source", I believe that community-involement is the life and breath of blender. Without it, blender would not be nearly as appealing to me as it is right now.

So, in short, be careful with the path you take it. Especially if you are in a position to influence others. Don't make this a disorganized rabble of encouraged fans, and don't make this a piece of software that can only be furthered by "the pros".

Given, the Orange team does know much more about blender then (I'd bet) any of us here, but they're also working LONG hours, and are genereally very busy. It can't hurt to parrallel-process can it?



Morris

said on 15 Mar, 2006:




Blender is safe and sound. We don't have to worry about a small group of people taking control and using it for their own purposes. BECAUSE IT IS OPEN SOURCE! In fact, the little group of greedy people are welcome to do what they want, and the community can just pick up and continue developing it.



Morris

said on 16 Mar, 2006:




Pointer



Myster_EE

said on 16 Mar, 2006:




struct?



Morris

said on 16 Mar, 2006:




Linked list…

OK, I'm sorry for being so immature. We shouldn't make fun of solyak1 for not knowing how to spell Hurray.

But I think I'm going to cry if there is not a new post by tomorrow :{



Myster_EE

said on 16 Mar, 2006:




You can go ahead and talk about being immature if you want, but Linked List isn't even a basic data type!



Ninja buddy

said on 16 Mar, 2006:




Please do not cry Morris. They are very busy and can not update there website. But when they do I hope the news is that the movie is done.



Morris

said on 16 Mar, 2006:




Myster_EE: I'm sorry that you never got past the basics :)

A linked list refers to structures that contain a pointer to the next structure, which contains a pointer to the next structure, etc. That way you could add a structure in the middle of the list by just changing one pointer to point to your new structure and have your new structure point to the next one. It is a very dynamic way to have an array of structures.

A-> B-> C-> D E-> F->|
| ^
Da-> Db/

But maybe you know it by a different name…



Morris

said on 16 Mar, 2006:




Whoah, the font messed up my nice illustration!



Morris

said on 16 Mar, 2006:




A-> B-> C-> n1-> n2-> D-> E->|

OK, back to topic. Based on project Orange, it takes about 7 months for 8 people to make 9 minutes. So it would take 14 months for 40 people to make 90 minutes. So if about 50 people worked for a year and a half, they could make a full-length movie! Any ideas for the first full-length movie?



carlinhos

said on 16 Mar, 2006:




Morris, a 90 minutes movie shouldn't take 10 times the capacities of a 9 minutes shortfilm, because the number of characters, props, textures, actions etc. is not ten times higher. but maybe the organizational efforts (to coordinate the activities of so many people) will take overproportional more time.



sciboy

said on 16 Mar, 2006:




I just put in my order for the DVD, i am really looking forward to seeing what you guys have managed to churn out.



SexyCinemaMan

said on 16 Mar, 2006:




Morris, good idea.

In fact, I'm working on a feature length film… I know I mentioned this before, and it's taking a while. But, I'm attempting this on my own (except for the voice actors, since I can only impersonate 3 or 4 voices and get away with it)… the music will be composed and performed by me (I'm NOT a musician so I'm 'self-teaching' myself)…

As you can see, it's an ambitious project. Will take 1 1/2 to 2 years (my estimate)… Expect more word in a few months.

PS: I'm extremely impressed with Blender. Also I'm looking at "art of illusion" another 3D GPL app, (cross platform)… It's for newbies… but very professional. Maya and 3DS max does NOT impress me (FYI, modelling is too cumbersome, and not as efficient as Blender, considering I'm a one-man modelling team)….

Thank you Ton and friends for coding such a professional and easy to use (Ignore what other's say about it's user interface, since they don't invest enough time learning it — my guess is 1 month if you a quick learner, and 6 months if you're a slow learner)….

:)



big fan

said on 16 Mar, 2006:




Hello in there Orange team.
Only about a week to go.
I hope you will have some more news to share with us before then.
I hope too someone will report and take photographs of the opening night for those of us not lucky enough to be present.
You have certainly worked hard on this project and success is entirely deserved.
Break a leg – in the best showbiz traditions :)



Joeri

said on 16 Mar, 2006:




rubbleman said:
"Not necessarily best type of arrangement for grow organisation".

In fact probably the worst type. But that's thinking from your point of view, not from the man who started it all.

The open-source blender thing is not Ton's first organisation. He's been in 4 previous ones. From 4 man company to 1 man band to 40 man capital investors .com to open-source. And in all 5 he is experiencing different influiences on his product blender.
And the current one is probably the best for him.

Tom:
I really love the macro/blender-tutor/scripted-tutorial idea.
Is that going to be in blender soon?

If not, can't we ask people (who will come to the bconf) to create/practice a little demo/tutorial and tape that at the next bconf? I really liked the thing Matt did with curves. Very inspiring and educational.
What about a list of things we might find handy to have on a dvd and people attach their name to it when they want to commit themself to a tutorial on that? I could write a php page. Or maybe we can stick it in a forum or a wiki?

Morris:
First, thank you.
Then, "So if about 50 people worked for a year and a half"
Current e-shop dvd presales pays for only half the Orange costs.
But Elephants Dream might convince investors that it's worth while to create a 90 minutes Orange. Although I doubt you can get 50 man to work 1.5 year for 16 hours a day, 7 days a week.

sexyCinemaMan:
"considering I'm a one-man modelling team"
That's what blender was made for, so it should fit your needs very well. I'm interested in this new 'grouping' thing that was written for Orange to make it easier to work in groups on the same scene.
"since they don't invest enough time learning it"
Maybe this is also true for you and Maya? The MEL and animate everthing can be very powerfull. I agree with the polydon model tools, but defintly not with the Nurbs.

That's it from me again.
Tension is getting cuttable at the Orange irc channel, so it must be almost done.

Good news is that Bassam has a permit to go and watch the premiere of his own movie, how about that from the dutch gouverment?



Ortiz

said on 16 Mar, 2006:




Orange Team: Are you thinking about travel arround the world to promote this movie? Or is everybody going home to take a rest right now?



Tom Musgrove

said on 16 Mar, 2006:




joeri,

[QUOTE]Tom:
I really love the macro/blender-tutor/scripted-tutorial idea.
Is that going to be in blender soon?[/QUOTE]

If by soon you mean 'before siggraph' then yes I think so (but ask Ton for positive what he plans to do and when – 'after Orange' but I assume he won't start till after the May release.)

[QUOTE]If not, can't we ask people (who will come to the bconf) to create/practice a little demo/tutorial and tape that at the next bconf? I really liked the thing Matt did with curves. Very inspiring and educational.[/QUOTE]

Yes that was quite superb. All of the 'artist tutorials' were excellent.

[QUOTE]What about a list of things we might find handy to have on a dvd and people attach their name to it when they want to commit themself to a tutorial on that? I could write a php page. Or maybe we can stick it in a forum or a wiki?[/QUOTE]

Using the wiki sounds like a good idea to me – you can put it under the 'competitive analysis' section (aka Toms dumping grounds for things he is working on :) ). Matts curves tutorial showed pretty clearly that there are probably many things that I didn't even know I'd want to know :)

[QUOTE]Current e-shop dvd presales pays for only half the Orange costs.[/QUOTE]

Was it half? (Even excluding the donated labor and resources I thought it covered a smaller percentage of the total expenses than that – like a quarter or such).

[QUOTE]But Elephants Dream might convince investors that it's worth while to create a 90 minutes Orange. Although I doubt you can get 50 man to work 1.5 year for 16 hours a day, 7 days a week.[/QUOTE]

Even with this short 'under the belt' a feature length is still a big risk for investors. Unfortunately production challenges, cost, and coordination difficulties, probably don't scale linearly.

[QUOTE]Good news is that Bassam has a permit to go and watch the premiere of his own movie, how about that from the dutch gouverment?[/QUOTE]

Was his visa going to expire prior to the primiere? or just another beureaucratic hoop to jump through?

LetterRip



rubbleman

said on 17 Mar, 2006:




Joeri I know history of Ton and Blender.
Blender now has viable niche for self as open source but is not organised for growth.Blender needs small paid team with specialised duties.Is not elimination of some person as can't do is refinement and streamline of process.
Good example of difficulties happen right on this page.
I start topic I think mention get tutorials organised and community participation.Already have conversation about this at Elysiun a while ago and time to next Siggraph ticks away. Conversation proceeds with various persons have say and somewhat keen to be involved…and ends up you talking to LetterRip like others not exist. Also you resuggest idea I have of list further up page.
How we going to involve persons if this is pattern?
No wonder we are not going forward. Persons agree we not well organised but immersed in bad habit and things run on as always.
Why we bother as individuals to share and participate when small inside group end up assume for everyone?
I thought Blender is flat democratic organisation open to all.
True is small number of persons with special technical knowledge and familiar with source code but we need to find way for everyone participate even if very transient members.
Persons like self need to see role as overseers rather than directors I think.In previous say at Blender.org I find persons assume ownership of code in attitude as well and are not happy that I talk about community.
You know is going to be major task to knit together persons into effective group for someone.
At this time requires analyst skills to fit up Blender with best fit clothes.You know each 'enterprise' has flavour like IBM and Apple – tie and sneakers.Blender needs to find best fit clothes and articulate fashion for all interested persons.
I stop now my hands very sore from arthritis.
You guys have think about what I say please.



Tom Musgrove

said on 17 Mar, 2006:




rubbleman,

like most successful opensource projects – Blender is a benevolent dictatorship :)

A blog forum isn't really well suited for discussion. You might want to consider joining bf-docboard

http://projects.blender.org/mailman/listinfo/bf-docboard

and bf-edu mailing lists

http://projects.blender.org/mailman/listinfo/bf-education

[QUOTE]Blender now has viable niche for self as open source but is not organised for growth.Blender needs small paid team with specialised duties.[/QUOTE]

You can try and convince Ton of this :)

[QUOTE]I start topic I think mention get tutorials organised and community participation.[/QUOTE]

For better or worse, opensource projects of all type generally are someone gets part of the work done first, and then others start to join in.

Okay here is a wiki page to use for organizing and planning

http://mediawiki.blender.org/index.php/Competitive_Analysis/Tutorial_Planning

A couple of different ways to proceed

1) See what other software does for its tutorials and do a similar order
2) Have it follow the structure of existing blender documentation such as the user manual or the blender for teachers manual
3) See what tutorials for blender currently exist, and structure the documentation to fill in holes

[QUOTE]How we going to involve persons if this is pattern?[/QUOTE]

The wiki page is created, if you don't have edit permissions sign up at the wiki then email me your user name (email to LetterRip At gmail dot com) and I will give you edit permissions. For others that you have join same thing. Start making notes as you go, so others can see your plan.

[QUOTE]Why we bother as individuals to share and participate when small inside group end up assume for everyone?[/QUOTE]

You can continue as you planned – think of this as a regular conversation – me and Joeri were doing an 'asside'. Also their isn't really an 'inside group' other than that through our actions and work we've done we tend to be aware of work others are doing or planning to do.

[QUOTE]I thought Blender is flat democratic organisation open to all.[/QUOTE]

It is democratic in that peoples influence tends to grow with their contribution. Although as with most successful open source projects it is a 'benevolent dictatorship' (Tons word is law) and a meritocracy.

[QUOTE]True is small number of persons with special technical knowledge and familiar with source code but we need to find way for everyone participate even if very transient members.[/QUOTE]

While familiarity of source code is nice, it certainly isn't a requirement. The majority of the work done on the wiki is by non coders. Also while I can code, most of my contribution has been writing, organization, and planning based.

[QUOTE]Persons like self need to see role as overseers rather than directors I think.In previous say at Blender.org I find persons assume ownership of code in attitude as well and are not happy that I talk about community.[/QUOTE]

Sorry I'm not sure what you mean.

[QUOTE]You know is going to be major task to knit together persons into effective group for someone.[/QUOTE]

Effective group for what purpose? Most of the work done on Blender tends to be 'self organizing' someone 'picks up a ball and runs with it', then others join in and help.

[QUOTE]At this time requires analyst skills to fit up Blender with best fit clothes.You know each 'enterprise' has flavour like IBM and Apple – tie and sneakers.Blender needs to find best fit clothes and articulate fashion for all interested persons.[/QUOTE]

Blender has a number of niches to which it is a 'close fit'. Their really isn't 'one direction' for Blender to develop. It is steadily becoming 'good enough' for many areas.

LetterRip



Juanjavier Martínez

said on 17 Mar, 2006:




[Quote from Juanjavier]:
"What encoder did you use for the mpeg-4 960×540 teaser of Elephants Dream?

Cheers,

Juanjavier."

Add this another question: Are you going to include the full size rendered movie in the DVD (1920×1080 as far as I know) or perhaps a lower res (but still HD) like 1280×720?

If you include the full res version (would be interesting anyway, and in fact I'd love you to do it), chances are many people will not be able to watch them in their computers…

Just wondering….

Cheers,

Juanjavier.



Carsten

said on 17 Mar, 2006:




"Blender needs small paid team with specialised duties."

.. and to pay them we take some money from the users of the software.. or what? Thank god.. blender is a free open source software and it would be a "crime" to change that. With such ambitions and organizing the blender org for "growth" you would have to charge for the product sooner or later… more paid people means more costs.

I don´t really get the point… why don´t you just organize the tutorial stuff you think of yourself? Start a project page, fetch some willing community people and just do it! Where´s the problem with that? Its a great idea, everyone will thank you if it´s usable and practical.. i bet it will get linked in blender if you create a standout tutorial collection…

That´s Opensource: Participate, be part of it.. and provide your stuff for everyone for free to use and perhaps develop further…

@Orange guys: If you need another "pfund" of Coffee, i would donate one for you :D Keep going, and get that shortmovie done and packed on the DVD and SHIP IT! :D
Could you make a desktop background please? The previous images don´t fit well on my TFT here…



Rendasher

said on 17 Mar, 2006:




rubbleman: I respect your opinions and think you are right on. Most of us are a bunch of young abitious fellows, and we can sure benefit from your knowledge.

Carsten: As far as rubbleman doing this thing himself, he'd love to. You'll find that he isn't the youngest guy around here, though, and he just doesn't have the energy to pull together a project like that. Besides, he is not advocating just an organized tutorial site.

As I understand it, rubbleman is calling for us to get together and begin to make an organization out of the currently somewhat scattered Blender community. Blender has great potential, and with the release of Elephant's Dream, I think it might well explode onto the cinema world's radar. But if we are still a disconnected bunch of folks, then we are not going to be ready to meet the challenges that will bring. Idealism is great, but you need a little practicality mixed in with it. One man cannot do everything.
Some folks have mentioned a feature film, but let me tell you, that is not easy. It requires structure, leadership, and a very large group of people who are all working together.
So basically, what it boils down to is this: To whom does Blender belong anyway? The community, or Ton? I am fine either way. But it matters. If Blender is still Ton's baby, then we should do what Ton wants, and he should lead the project. But if Blender is the community's, then the community needs to get together, and begin to function in a corporate-type manner if we want it to grow to the point that Blender will begin to displace the software giants in the world of 3D.
That is, I think, what rubbleman is saying. Blender is poised on the brink of potential. The questions is: Where is it going to go? Hopefully forward. But how fast and quickly and how well will be determined by whether or not the vast Blender community can pull together, organize itself, and make use of all the people who would love to help.



Joeri

said on 17 Mar, 2006:




Rubbleman, surely it's not wise to start a call for siggraph tutorials in a blog about the elephants dream premiere.

People claiming how the blender organisation should be structured differently then how it currently is need to be alot more charismatic then its current leader, I think you will find that a very difficult task.



rubbleman

said on 18 Mar, 2006:




yeah look ok I apologise to all. I am trying my best along lines of what Renderash has said. I make jokes about expire soon but is true – maybe 3mths or so – I just don't have energy for much.
Is very frustrating on familiar outside of Blender to see certain of aspects of Blender caught in seem like endless loop of semi failure/semi success.
If small series of changes made then instead of jumbled pyramid with Ton at top smoothing out bumps as emerge have nice nest of pidgeon holes to slot into with team to oversee.Ton can still be chief cookie of team ,frontman,architect etc.Just bring order and stability to community.With this persons can come and go and still all is maintained.Is obvious how all works and with small induction can fill p hole. If new direction is wanted then new p. hole tack on.
Is nothing to do with charisma or loud important noises is actually is about meritocracy of good ideas. Good ideas available everywhere if prepared to listen for them… and we stray into discussion talking about assuming some of work for busy Orange team.Bigger idea in passing was to not just get act together for that but look to larger picture of upcoming Siggraph. All part of making most of success and preparing for more.We all and me esp. think E.D. big success. We see in 2.40 whole lot of persons come see Blender. We know will happen again.But we not learn we not ready. Is very possible again Siggraph slips by and still Blender websites etc. not sorted.
Blender is unique does not need to immitate commercial world but must be accessible so must look recognisable to outsiders.Not rabbit warren.Must meet half way.Every body can benefit from order I talk about. Is not revoution is make over.
Is overdue now. Even if Blender is no more successful in future Blenderheads benefit from.
I stop again but I want to see somewhere persons with responsibility tackle and debate.
I am apologetic for talking and retalk in blog .You know I blender nut only do my best to support all Blender endeavour big and small old and young.I really looking forward to relesae of E.D. now.
I just make short comment on that topic now ;o)later all



rubbleman

said on 18 Mar, 2006:




I forget Carsten…must be realistic about time thing like Blender takes. Must pay persons who do fulltime 'voluntary' work ..need to eat and pay rent as well as do Blender duties.
Is open yes but life not free.More than 2 million downloads of Blender for free but still there are real costs to meet.
I not throw in ideas for how fund such I just point out reality.
Blenderheads need to face reality of Blender becoming big success.Sooner or later shift from kitchen table/garage into small formal office.



Carsten

said on 18 Mar, 2006:




Thanks rubbleman and Rendasher, NOW i get the point what you´re talking about…
And documentation&tutorials etc really could need some enhancements.. i would be happy more then everyone else perhaps if one day a blender version comes alive with a REAL Handbook and perhaps a Videotutorial DVD… both in a package that can be ordered via the blender shop perhaps.

But i think Ton is "the man" for blender..

anyway… perhaps you really should shift this discussion to elysiun…it really is worth talking about…

back to topic.. i really hope someone makes LOT of Pictures at the premiere and aftershow party… perhaps someone could make a liite film about it?



Tom Musgrove

said on 18 Mar, 2006:




rubbleman,

there are many things being coordinated so that we are 'ready for Siggraph' – there is a Blender Professionals website being done by Rui, there is a training and education website that is being done, I'm organizing a large translation effort, if Ton does the unified tools API then we can have scripted tutorials, I've been talking with various coders laying out what goals we have have for Siggraph and devising a roadmap (preliminary roadmap is at the wiki), I'm organizing migration/new user guides (and organized getting the quickstart guides for the last two releases), been getting more scripts committed, helping new coders to get invovled and get commit right preparing marketing plans for assorted markets, etc. Also regarding funding, there are funding opportunities, but whether Blender Foundation decides to persue them is unknown, same with a larger staff both have benefits, but they also have greater potential headaches and can make things less 'fun' for those invovled.

Also helping 'volunteers' can frequently end up using more time than the volunteer ends up contributing. People often prefer the idea of contributing more than the actual act of it. Thinking about what a great idea it would be to contribute gives people 'warm fuzzies' – actually contributing can feel a lot like work.

LetterRip



SexyCinemaMan

said on 18 Mar, 2006:




LetterRip, you make a good observation. There's a huge difference between wanting to do something, and actually doing — and then there's a huge difference b/w just doing something, and doing it well.

But, at the same time, we need to be patient with people. Sometimes (just sometimes), there comes along someone who surprises the rest of us — someone, say, like Ton (and many before and after him).

I'm very Free Software oriented (GPL), and I'm also a business major… Many people say I'm too naive and nice, but I say I'm really realistic. I'm also very ambitious, and what I do may (actually will) take some time.

Here's my objective, laid out: I plan to produce an EXCEPTIONAL 3D Digital Animation using ONLY GPL SW — the likes of which has NEVER been achieved… yeah, I know some of you might think "who does he think he is?!!!"

Honestly, I've been working extremely hard, and those of you who have seen my work before, can testify that I'm a man of my words. The Animation will be one of such high quality and good story telling and narration/directing, that it will set THE standard for a long time, and will showcase blender in the best light. I've have so many independent ideas, and my attention to detail (in modelling, animating, texturing, lighting) is second to none.

Now some of you may be interesting in seeing it… all I can say now is "it will take some time…" (sorry, I'm working alone, so it's a bit 'slow')… When it's ready, I'll let the Blender community know. Heck, I'll even throw in some cool models under a Free license (free as in freedom and beer)…

Models such as (e.g. only):

Humans
Animals (monkey, pig, elephant)
Plants (flowers, trees, etc)
Vehicles (cars, bike, planes)

PS: I'm a science major also, so my knowledge of anatomy and science is pretty top notch (so my models will be vertex efficient (i.e. using the least # of vertices necessary) and accurate)…

Thanks…



rubbleman

said on 20 Mar, 2006:




LetterRip I have brainstorm session over last days about tutorials to kickstart effort on wiki… but I feel after review is not relevant to say about.
Despite intentions I just interfere with plans of other persons already have I think and will do better.
In reality I am in end of life and I not really even able to be internet addict much past another few more weeks I know and face.
God is very kind and I get to see Elephant Dream finished in last big family get together very soon.
I take opportunity now to say thankyou very much from heart to all while I can for having old person come by visit Blender community and Orange over past months. I enjoy all your company very much. It gives me fresh interest and challenge in outside world when I trapped in ailments.
I wish all persons to do with Blender much success in whatever do in lives.I feel I know you all little bit as personalities comes across in posts. I much admire your talents and like very much special artist community of co-operation that spans languages, continents and ages.
You know I out here watching over Blender with enthusiasm if only in spirit.
love to all from your old friend.
rubbleman
all eyes now on curtain to go up and magic of story telling show begins…. :o)



Rendasher

said on 20 Mar, 2006:




rubbleman, sorry to hear that. I must say that it has been enjoyable reading your posts, and though I have not often replied to them, I have read every one.

Guys, I would like to offer just one parting thought:

rubbleman is an older guy, to be sure, but there is a lot of good stuff in his old brain. Most of us, most of the community, are just young ambitious guys with varying levels of a Blender addiction. What rubbleman has saide is something that I recommend we all pay attention to, because he really has good stuff to say. That somebody his age would come and keep preaching at us is something I consider an honor. Most people that age are not interested in these kinds of front edge movements.

So long.



emma

said on 25 Mar, 2006:




These two pictures are breathtaking. Really mind blowing!!!!

:smile:



Stanford L. Ferrell

said on 30 Apr, 2006:




I think Disney-PIXAR will be reeling when this DVD hits the stands. The look, the visual depth, and sheer audastic magnitude of this project clearly establishes a new standard in CGI animation.

Hopefully the story is as equally compelling as the images I'm seeing. And, if so, you would be wise to produce a feature-length effort…and fast.

Stan Ferrell
President/CEO
Leor Digital Media
Creator of Glass-Free 3D Cinema Systems
http://www.hd4dcinema.com