/ by Matt
Well, the translators have had their turn (and there will be more news on that later), but we'd also like to give the opportunity for more people to contribute. Part of us are now within the final materials/textures/rendering phase and are working on textures now ourselves. We had a nasty and unfortunate theft in the studio last week, and three of our cameras were stolen, so especially now, we could use some help with textures from outsiders – from gathering source material to final, lighting-corrected, tileable textures.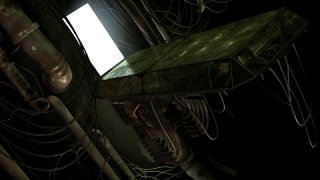 The copyright issues surrounding this are a bit tricky, so we need to be very specific on this. Of course we'd love as many people to contribute as possible, but if you don't comply with the right licensing requirements, we can't use the textures. The movie itself and all the production files will be released under the most liberal Creative Commons license: Attribution 2.5, so in the interests of simplicity, we need people to licence any contributions under the same in order to use them. This means that you must give us, and anyone else permission to copy, distribute, display, and perform the work, to make derivative works based on it, and to make commercial use of the work. So if you don't like the idea of (for example) people making TV commercials for big companies using your textures, you'd better not agree :)
The one restriction that the license has is that "You must attribute the work in the manner specified by the author or licensor." We plan to credit the authors in both the credits of the movie, and in the filename of the texture. You must specify that this is how you would like to be credited, otherwise it will be too complex for us to work out, and we won't use the textures either. Of course sending in contributions doesn't guarantee that we can use them, but you must comply with this in order to have a chance.
So, if you'd like to help out, please post links to places on the web where we can download your textures or photos, at least 1000px wide. They must be your own work, you must post either your real name or 'anonymous' for crediting and you must explicitly agree to the legal stuff written above. To make it easier, you can just copy and paste this into your post:
I confirm that these contributed textures are my own work, and I provide them for use under the Creative Commons Attribute 2.5 License. I specify that I would like to be attributed in the credits of the movie Elephants Dream, and also in the filenames of the textures.
Sorry about all this legal stuff, but I hope you can understand we have to be very careful on this! Anyway, for a list of textures that would be useful to us, click 'read the rest of this entry' below. Thanks very much! :)
Here is a list of some kinds of textures that would be useful to us:
various kinds of metal and plastic, at various scales:
i.e. clean, dirty, corroded, rusted, painted, flaky paint
canvas cloth
rubber tubing and wires
old telephone enamel/bakelite
thin old style floral wallpaper
dirty worn rug/carpet
leather
dirty glass
light bulb
various kinds of tiles (i.e. flooring), especially of lighter colours and old/cracked/broken ones too.
dirty floor stains
general rust/grunge maps
rocks and dirt
rotten fish
« Stupid memory problems! | A Call for Subtitles »
---
110 Responses to "A Call for Textures!"
King'O'Roff

said on 3 Feb, 2006:




Bloody hell fire! Why would someone want to steal cameras? Fun? *angry sounds made, not all are polite*

Ooh! It makes my blood boil!



Joel Leineweber

said on 3 Feb, 2006:




I'm sure you probably already know about this, but for those who don't, stock.xchng is a great place to find textures. For example type, "rust texture" into the search box and it gives 15 pages of cool possibilities. This site is user-contributed and the users control the licensing on the images … most have no license restrictions at all!
http://www.sxc.hu/



Matt

said on 3 Feb, 2006:




Joel: Thanks for the link, but most of those sites don't fit within the requirements of the Creative Commons license we're using. They need to be allowed for commercial redistribution, and also for crediting purposes, we have to know how the author needs to be attributed, which is why we're asking people to explicitly specify "I would like to be attributed in the credits of the movie Elephants Dream, and also in the filenames of the textures."



Bmud

said on 3 Feb, 2006:




My dad works with fish. I can get you some fish, I think.

http://www.imageafter.com/ sounds close. The only restriction is "you CANNOT REDISTRIBUTE our images and textures as part of an online resource site like our own, i.e. use them to directly compete with us." which I believe you are OK with.

http://www.visipix.com/ Rights have changed since 2006; however, "Non-profit organisation s etc. can count on our continued sympathy and generosity."

http://resurgere.deviantart.com/journal/3623879/ Resurgere says usage is free for non-commercial use.

…I think I'm just going to find more dead ends if I keep looking. Its obvious that we all need to pitch in! I'll ask about the fish ASAP. Have any preffered species?



Trevor

said on 3 Feb, 2006:




When you say textures are you talking about purely RGB image info or do you need a 'finished' blender texture (with spec, bump maps etc.)



Francisco Ortiz

said on 3 Feb, 2006:




Matt how many time we have to acoplish this task? (When is the deadline for this job?)



Matt

said on 3 Feb, 2006:




Trevor: Anything would be useful, but of course the more maps, the better! :)

Francisco: Well, As soon as possible would be great, but perhaps within the next week would be most useful. I know, it's not very long – but they're the sort of conditions we're working under!

Cheers



Oliver Röhe

said on 3 Feb, 2006:




Hello,

here is a link from great free texture recources.

http://www.animax.it/animax/Textures.htm

Oliver



Henrik Moller

said on 3 Feb, 2006:




There are a bunch of photomicrographs of I've taken, with varying degrees of cool, on my website: http://www.mollerware.com/images/photomicrographs, and I suspect at least a few of them would make interesting textures. All taken with an old Nikon 995 and an optical microscope.

If you want rust, check out file*.jpg; rock*.jpg are micropics of the surface of a rock, and dust*.jpg is dust.

I confirm that these contributed textures are my own work, and I provide them for use under the Creative Commons Attribute 2.5 License. I specify that I would like to be attributed in the credits of the movie Elephants Dream, and also in the filenames of the textures.

If you can't use them, let me know and I'll recover the space.



Matt

said on 3 Feb, 2006:




Henrik, thanks very much! We've got some of the steel and rock ones saved here, they could come in handy. So I guess you can delete them. We'll let you (or anyone else) know if we use any. Thanks!



kakapo

said on 3 Feb, 2006:




i uploaded (click link above) some photos of rocks i made some time ago. i had a lot more of them but can't remember where they all are at the moment. :) not sure if they could be useful for you…



kakapo

said on 3 Feb, 2006:




sorry, problems with my webspace… will upload again…



kakapo

said on 3 Feb, 2006:




now it should work (with the link of this post)!



postlogic

said on 3 Feb, 2006:




Hmm, I'm not sure about their license, but you might find something at http://www.designpacks.com/, not to mention the very excellent http://www.sxc.hu/



Matajon

said on 3 Feb, 2006:




I have some photos too :) –
http://img138.imageshack.us/my.php?image=iron2wc.jpg
http://img430.imageshack.us/my.php?image=bricks7sy.jpg
http://img138.imageshack.us/my.php?image=bricks22rd.jpg



Daniel Freeman

said on 3 Feb, 2006:




Hey Guys,

I just created these textures. Let me know if you need anything else.

http://www.akebulan.com/Free_Textures.html

I confirm that these contributed textures are my own work, and I provide them for use under the Creative Commons Attribute 2.5 License. I specify that I would like to be attributed in the credits of the movie Elephants Dream, and also in the filenames of the textures.

Regards
Daniel Freeman
Director of Technology
Akebulan Enterprises LLC
http://www.akebulan.com



Myster_EE

said on 3 Feb, 2006:




Speaking of textures…
(This is a little off topic)
Is there a way in blender to do a 'decal' mapping?
(For instance, you wanted to put the Starbucks logo on a cup,)
is there a way to easily do a 1:1 mapping?



Fish

said on 3 Feb, 2006:




http://www.ingiebee.com/tutorials/Decal%20Mirror%20Modelling/theeth%20decal.htm

found this long time ago :-)



jazzroy

said on 3 Feb, 2006:




That's what I was waiting for.. the web team contribution..



cunabula

said on 3 Feb, 2006:




Will go out and about with my camera and the shopping list this weekend. Great to have something to do for the movie other than pre-order it :)



Matt

said on 3 Feb, 2006:




Wow, thanks guys, it's really great to see this :)

Matajon, the iron one looks useful, but we need your confirmation that they're yours and that you've licensed them as Creative Commons etc. as mentioned in the original post.

Daniel Freeman, some of them are great, hopefully we can find a use. Thanks!



Matajon

said on 3 Feb, 2006:




Matt: how can i proove, that it is mine ? :)

License : I confirm that these contributed textures are my own work, and I provide them for use under the Creative Commons Attribute 2.5 License. I specify that I would like to be attributed in the credits of the movie Elephants Dream, and also in the filenames of the textures. :)



knowsnuttin

said on 3 Feb, 2006:




Matt: I have a question about the attribution request the way it's currently set up… With the contributors specifying that they "would like to be attributed in the credits of the movie Elephants Dream, and also in the filenames of the textures," wouldn't that mean that once Elephants Dream is released, anyone else could then use those textures in any other movie or work – without giving any further attribution? I mean, do the Elephants Dream credits then satisfy the attribution requirements for all future derivative works? The only other attribution they're getting is the filename. I'd interpret that to mean that I could make my own 3d movie using those textures, and not be required to provide any further attribution than what Elephants Dream already provided. Is that what you meant?



Matt

said on 3 Feb, 2006:




Matajon, thanks!

knowsnuttin: As far as I know, people are required to keep attribution intact in any further derivative works. At least that's how I understand section 4b here: http://creativecommons.org/licenses/by/2.5/legalcode



Shish

said on 3 Feb, 2006:




About floral wallpaper and the rug; I can claim to own the photo, but mightn't there be problems with the companies who made them owning the patterns?



Richard

said on 3 Feb, 2006:




I've got a few pictures.

http://homepages.maxnet.co.nz/walmsley/images/Carpet1.JPG
http://homepages.maxnet.co.nz/walmsley/images/Carpet2.JGP
Not really dirty carpet but it's quite old and ugly.

http://homepages.maxnet.co.nz/walmsley/images/Steel.JPG
A picture of some corroded steel from an old kitchen sink.



lozeta

said on 4 Feb, 2006:




Here are some pictures/textures, some are seamless, hope they can help. I didn't resize them, so the files are a bit large:

http://www.lozeta.net/temp/dirt-rust.zip
http://www.lozeta.net/temp/fabric.zip
http://www.lozeta.net/temp/ground-walls.zip
http://www.lozeta.net/temp/trees-barks.zip

I confirm that these contributed textures are my own work, and I provide them for use under the Creative Commons Attribute 2.5 License. I specify that I would like to be attributed in the credits of the movie Elephants Dream, and also in the filenames of the textures.

Please let me know when you are done, in order to free some space.



Timothy

said on 4 Feb, 2006:




I got some textures!

http://www.ninjabuddy.org/Demos.html

Enjoy



Timothy

said on 4 Feb, 2006:




Sorry wrong page.

http://www.ninjabuddy.org/Texturs.html

I hope this is right?



Gez

said on 4 Feb, 2006:




I've uploaded some pics I took with my digicam.
http://www.ohweb.com.ar/textures
You can use them freely
It would be nice if I get a mention in the credits, but it's not mandatory ;)

Contact me via e-mail if you need anything else (maybe you need some licence text or something if you gonna use them)



Felix

said on 4 Feb, 2006:




http://morguefile.com/archive/

Everyone should know about this website by now.



Timothy

said on 4 Feb, 2006:




A theft in studio orange!
A. the theft is one of the employees
B. he or she is a outsider from the beyond!!!



Javier Reyes - Puerto Rico

said on 4 Feb, 2006:




Hello Orange Team:

First I would like to thank you for bringing a project like this to the web. Also, I would like to thank all the developer community for make Blander stronger day after day.

Well in the Newtek web site (http://www.newtek.com/freestuff/) they have Hi-res textures that they give free for use. The only requierment is register in the web page that is also free. I don't know if they are compatible with the Creative Commons license.

An now 'LET'S BLENDER THE WORLD!'



Richard

said on 4 Feb, 2006:




Sorry I forgot this.

I confirm that these contributed textures are my own work, and I provide them for use under the Creative Commons Attribute 2.5 License. I specify that I would like to be attributed in the credits of the movie Elephants Dream, and also in the filenames of the textures.



Gez

said on 4 Feb, 2006:




Oh, I see… I didn't get the copy-and-paste agreement part (my poor english) when I posted the link in comment #30.
So,
I confirm that these contributed textures are my own work, and I provide them for use under the Creative Commons Attribute 2.5 License. I specify that I would like to be attributed in the credits of the movie Elephants Dream, and also in the filenames of the textures.

(files downloaded from http://www.ohweb.com.ar/textures/)
They were shot with my Nikon Coolpix E800 (have EXIF information embedded if it's neccesary)

Oh, and another link to a texture library:
http://www.texturewarehouse.com
They are offering the textures under a CC License.
I don't know if their CC License is compatible with the license you are using though.



kattkieru

said on 4 Feb, 2006:




Hey,

http://www.flickr.com/photos/kattkieru/search/tags:fororange/

I had some time today so I tried for a few on your list. If I see more over the next few days I'll upload those too.

I resized the images to 1000×750 to fit them into my free flickr account. I'd have uploaded them to my webspace, but at the moment I'm fighting with my host so I'm loathe to press their patience. The originals are all over 2000 pixels in width, so if you'd like a higher-res version I'd be happy to email it to a gmail account or upload it to an FTP server of your choosing. (If you guys don't have gmail accounts I have a hundred invites, so everyone at Orange is free to have one.) Sorry but I wasn't able to get the windows un-blurry.

I can be contacted at kattkieru at yahoo or at gmail. Oh, I pasted the license thing in each picture's description, but just in case:

I confirm that these contributed textures are my own work, and I provide them for use under the Creative Commons Attribution 2.5 License. I specify that I would like to be attributed in the credits of the movie Elephants Dream, and also in the filenames of the textures.

Incidentally, it's "attribution," not attribute. Hope these help!



kattkieru

said on 4 Feb, 2006:




Heh, added 7 more from my back library. And my real name is Charles Wardlaw. ^-^;

(Forgot that part before.)



_balooo

said on 4 Feb, 2006:




some photos I quickly took, feel free to use them :

http://thibaud.sertier.free.fr/divers/textures/

"I confirm that these contributed textures are my own work, and I provide them for use under the Creative Commons Attribute 2.5 License. I specify that I would like to be attributed in the credits of the movie Elephants Dream, and also in the filenames of the textures."
Thibaud SERTIER

sorry but i don't have rotten fish in my kitchen… do you want some out-of-date ham instead of it ?



Bill

said on 4 Feb, 2006:




A few of my textures which could be useful. I took them myself and made them tileable in Photoshop.

[url]http://www.reynish.com/files/textures.zip[/url]

I confirm that these contributed textures are my own work, and I provide them for use under the Creative Commons Attribute 2.5 License. I specify that I would like to be attributed in the credits of the movie Elephants Dream, and also in the filenames of the textures.



Job

said on 4 Feb, 2006:




here are a few maps made with Lozeta's pictures, just don't use it if it's not allowed ;)
oh preview cuz of the size..
http://img460.imageshack.us/img460/637/prev9ua.jpg

all 11 MB
colormap: http://rapidshare.de/files/12542100/Job_rustcolormap.tif.html
bumpmap: http://rapidshare.de/files/12542308/Job_rustbump_map.tif.html
specmap: http://rapidshare.de/files/12542486/Job_rustspec_map.tif.html
diffusemap: http://rapidshare.de/files/12542641/Job_rustdiffuse_map.tif.html

I confirm that these contributed textures are my own work, and I provide them for use under the Creative Commons Attribute 2.5 License. I specify that I would like to be attributed in the credits of the movie Elephants Dream, and also in the filenames of the textures.



Job

said on 4 Feb, 2006:




oops, bumpmap wasn't correct here's the right one

http://rapidshare.de/files/12551090/Job_bumpmap.tif.html



lozeta

said on 4 Feb, 2006:




Job, of course my textures are there for both the Orange team and anyone else.



greboide

said on 4 Feb, 2006:




hi guys,sorry for posting offtopic i know how you dont like it and the foolish discussions that it may cause but i would like to know if is it going to be a model challenge of a characater that would be in the movie at elysiun?I think that is a good manner of a unknow artist became recognised i mean to give chances, oportunity to others. I am pleased to this texture offer and i hope you get the job done as the way you want, if this is a bargain just forget it!



Ghost

said on 5 Feb, 2006:




You're welcome to use any of these images:

http://www.kasperholst.dk/temp/

I confirm that these contributed textures are my own work, and I provide them for use under the Creative Commons Attribute 2.5 License. I specify that I would like to be attributed in the credits of the movie Elephants Dream, and also in the filenames of the textures.



Domsau2

said on 5 Feb, 2006:




Hello.
Please, what is the best format ? (Shape and size). Thanks.



Tobias

said on 5 Feb, 2006:




I've posted some textures here:

http://hagemaenner.de/stuff/index.php?fpp=10&did=1-0

I confirm that these contributed textures are my own work, and I provide them for use under the Creative Commons Attribute 2.5 License. I specify that I would like to be attributed in the credits of the movie Elephants Dream, and also in the filenames of the textures.



Davide

said on 5 Feb, 2006:




Hi, unfortunatly, I don't have any camera (just a little one in my cellphone with 640×480 px :( ). So, I will not be able to help you on this.

just a question: since all the textures on this page are being released under the Creative Commons Attribute 2.5 License, that mean that we (blenderheads) can also already downloads those textures and use it know in our on projects??

some of them seam pretty great :D



kattkieru

said on 5 Feb, 2006:




In the end the whole point was that the Orange Project gets handed over to the users on the DVD that's released, including all files… The above legal sentences don't seem to preclude the use of the textures in non-Orange projects as long as you follow the Attribution license, even before the Orange release.

Anyway, you can use mine if you want them… I don't mind one way or another.



Bill (William Reynish)

said on 5 Feb, 2006:




Here are the ones I posted in a zip before plus some new ones. I made them all repeatable.

http://www.reynish.com/files/textures/asfalt_rep.jpg
http://www.reynish.com/files/textures/carpet_rep.jpg
http://www.reynish.com/files/textures/stone_rep.jpg
http://www.reynish.com/files/textures/tiles_rep.jpg
http://www.reynish.com/files/textures/wood_floor_01_rep.jpg
http://www.reynish.com/files/textures/wood_floor_02_rep.jpg

I confirm that these contributed textures are my own work, and I provide them for use under the Creative Commons Attribute 2.5 License. I specify that I would like to be attributed in the credits of the movie Elephants Dream, and also in the filenames of the textures.



Riccardo Gagliarducci

said on 6 Feb, 2006:




Here's mine:
http://web.tiscali.it/dubagruba/Materiali/

I confirm that these contributed textures are my own work, and I provide them for use under the Creative Commons Attribute 2.5 License. I specify that I would like to be attributed in the credits of the movie Elephants Dream, and also in the filenames of the textures.

Ciao,
Ricky



Noah Wiswell

said on 6 Feb, 2006:




I used my scanner at 1200dpi to make a few close up textures of household stuff.

I could make a lot more if you'd like, just tell me what you need textures of.

– Steel Wool: http://suberduber.dyndns.tv/files/images/textures/Steel_Wool.jpg
– Lint: http://suberduber.dyndns.tv/files/images/textures/Lint.jpg
– Fabric: http://suberduber.dyndns.tv/files/images/textures/Fabric.jpg
– Fabric 2: http://suberduber.dyndns.tv/files/images/textures/Fabric_2.jpg
– Fabric 3: http://suberduber.dyndns.tv/files/images/textures/Fabric_3.jpg
– Sponge: http://suberduber.dyndns.tv/files/images/textures/Sponge.jpg
– Leather: http://suberduber.dyndns.tv/files/images/textures/Leather.jpg
– Leather 2: http://suberduber.dyndns.tv/files/images/textures/Leather_2.jpg
– Leather 3: http://suberduber.dyndns.tv/files/images/textures/Leather_3.jpg
– Plastic: http://suberduber.dyndns.tv/files/images/textures/Plastic.jpg
– Plastic 2: http://suberduber.dyndns.tv/files/images/textures/Plastic_2.jpg
– Metal: http://suberduber.dyndns.tv/files/images/textures/Metal.jpg
– Metal 2: http://suberduber.dyndns.tv/files/images/textures/Metal_2.jpg
– Metal 3: http://suberduber.dyndns.tv/files/images/textures/Metal_3.jpg
– Rubber: http://suberduber.dyndns.tv/files/images/textures/Rubber.jpg
– Fluff: http://suberduber.dyndns.tv/files/images/textures/Fluff.jpg

Oh, and here's the legal mumbo-jumbo:

– I confirm that these contributed textures are my own work, and I provide them for use under the Creative Commons Attribute 2.5 License. I specify that I would like to be attributed in the credits of the movie Elephants Dream, and also in the filenames of the textures.



Tom Musgrove

said on 6 Feb, 2006:




For tiling should we just declare which ones we will attempt to tile? Perhaps you should make a quick list of which ones you would like tiled?

Ie of the files here which should I try and tile?

http://www.kasperholst.dk/temp/

I'm not positive how to do light correction, and will be working on tiling based on the instructions here

http://www.highpoly3d.com/writer/tutorials/tileable/seamless.htm

LetterRip



Igor

said on 6 Feb, 2006:




Here you can find many useful hi-res textures:
http://www.mayang.com/textures/index.htm

They wrote:

They are free to use for all uses, whether commercial or non-commercial (you may incorporate them into your work with no requirement to pay us any licensing fee etc). It would be nice if you could credit us.



Igor

said on 6 Feb, 2006:




Heh, sorry, in the next sentence they say:

You may not sell any of these textures.



john

said on 6 Feb, 2006:




Thanx for the link buddy. I'm glad I got it here.



knowsnuttin

said on 6 Feb, 2006:




Matt: Regarding attribution on derivative works. This isn't an extremely critical issue, so I won't press it any further after this one last post…

You're right that derivative works would be subject to the *same* attribution requirements as the original. However, the original attribution requirements were specifically that the author be mentioned in the credits of the ***Elephants Dream*** movie, and in the *filename* of the texture.

If the attribution requests merely said "the credits" or "the author's name listed wherever credits are normally made" or something that generic, then it would easily fall to further derivative works. Because the attribution request made with the release is *so specific* and mentions "Elephants Dream" by name, then that part of the request is satisfied when Elephants Dream is released.

A disclaimer: I'm not a lawyer. I just try to be extremely careful with copyrighted material. OK. I'm done now. Back to admiring all of the awesome textures folks are offering, and wishing I could do the same.



jazzroy

said on 6 Feb, 2006:




I made these textures expecially for the orange requests during this weekend :)
They are ALL tileable and the resolution is > 1000
I hope they can be useful!

here you can browse them:

http://www.riccardocovino.it/bconf/orange

and here you can download all of them in a single 44MB file:

http://www.riccardocovino.it/bconf/orange/orange.tar

I confirm that these contributed textures are my own work, and I provide them for use under the Creative Commons Attribute 2.5 License. I specify that I would like to be attributed in the credits of the movie Elephants Dream, and also in the filenames of the textures.
Riccardo Covino



Brian "Beej" Hall

said on 6 Feb, 2006:




I ran out and shot some stuff yesterday, but I didn't have time to shoot more, and I don't have time to even begin to process them. Furthermore, I've never tried to shoot textures before, so my sincere apologies if they suck.

But they're yours to use if you want them:

http://flickr.com/photos/beejjorgensen/sets/72057594060226409/

I confirm that these contributed textures are my own work, and I provide them for use under the Creative Commons Attribute 2.5 License. I specify that I would like to be attributed in the credits of the movie Elephants Dream, and also in the filenames of the textures.



Dan LeFebvre

said on 7 Feb, 2006:




I confirm that these contributed textures are my own work, and I provide them for use under the Creative Commons Attribute 2.5 License. I specify that I would like to be attributed in the credits of the movie Elephants Dream, and also in the filenames of the textures.

These are mainly images I've taken for texture purposes over the past years, I have tons more but to save on space/bandwidth I limited to five per category. Enjoy, and good luck!

http://www.danlefeb.com/textures/



François Deretz

said on 7 Feb, 2006:




Hello,
I'll know how to do this work and I would like to help you, but could you give us some details to create textures and tilable textures :

size = ? pixel x ? pixel
format = jpg? – tga? – tif?

It will be easier for you to work if you've got right files directly.



Tom Musgrove

said on 7 Feb, 2006:




For bandwidth – we might be able to open up a special area on blender.org to upload to if that is a concern.

LetterRip



Sylm

said on 7 Feb, 2006:




Hi,
For iformation, For The Gimp it's possible to use this Greffon to make easy tiliable texture

http://www.manucornet.net/Informatique/Texturize.php

Sylm,



Jason Ekstrand

said on 8 Feb, 2006:




You said that you wanted an old-style flowered wallpaper texture, so here one is. It's fully tilable, and you may want to change the brightness/contrast to work it into your animation.

http://www.evertek.net/engedi/blender/wallpaper.png

I confirm that these contributed textures are my own work, and I provide them for use under the Creative Commons Attribute 2.5 License. I specify that I would like to be attributed in the credits of the movie Elephants Dream, and also in the filenames of the textures.



Timothy

said on 8 Feb, 2006:




Got
texture?
http://www.ninjabuddy.org/Texturs/rock.jpg



Steven Chan

said on 8 Feb, 2006:




Are you looking for seamless textures? These are some raw photographs I took or have taken for my own projects, that I would like to donate to the Orange project.

I confirm that these contributed textures are my own work, and I provide them for use under the Creative Commons Attribute 2.5 License. I specify that I would like to be attributed in the credits of the movie Elephants Dream, and also in the filenames of the textures.

http://stevenchan.us/tmp/x-orangetextures.zip



Tom Musgrove

said on 8 Feb, 2006:




Thanks for the link to texturize,

I was playing with a photoshop plugin – seamless workshop

http://redfieldplugins.com/filterSeamlessWorkshop.htm

using the photoshop adapter for gimp

http://www.dslreports.com/forum/remark,15291196

texturize appears to be the same type of tool that Modo was crowing about that they will have for the next Modo release.

LetterRIp



Tom Musgrove

said on 9 Feb, 2006:




Also Brecht pointed out the texture resynthesizer plugin, this is very valuable for removing stuff that will make the tiling obvious, and it can also do tiling, and sythesize larger images,

resynthesizer
http://www.logarithmic.net/pfh/resynthesizer

LetterRip



Kernon Dillon

said on 9 Feb, 2006:




Hey guys,

Here's my contribution. If you find anything you can use, but maybe need a better shot or maybe some more details, I wouldn't have a problem re-shooting any of the textures.

http://www.files.bz/files/3124/Orange%20Project/HiResTextures_1.zip
http://www.files.bz/files/3124/Orange%20Project/HiResTextures_2.zip
http://www.files.bz/files/3124/Orange%20Project/HiResTextures_3.zip
http://www.files.bz/files/3124/Orange%20Project/HiResTextures_4.zip
http://www.files.bz/files/3124/Orange%20Project/HiResTextures_5.zip

I confirm that these contributed textures are my own work, and I provide them for use under the Creative Commons Attribute 2.5 License. I specify that I would like to be attributed in the credits of the movie Elephants Dream, and also in the filenames of the textures.

Kernon Dillon



Timothy White

said on 9 Feb, 2006:




I have create a floor tile texture that is tileable.
An example of it after tiling is at http://members.plug.org.au/~linuxalien/tile_example.jpg
And you can download the original high quality tile in XCF format, from http://members.plug.org.au/~linuxalien/floor_tile_repeatable.xcf

If you want more raw photos of these tiles, just ask.

I'm also working on a few other tileable tiles, and carpet.

Tim

—
I confirm that these contributed textures are my own work, and I provide them for use under the Creative Commons Attribute 2.5 License. I specify that I would like to be attributed in the credits of the movie Elephants Dream, and also in the filenames of the textures.



Image*After

said on 9 Feb, 2006:




We've read your conditions for the textures stating that the textures 'must be your own work'.

Bmud has given our url allready, but the works are not his.
So, this message is just to make sure that you guys don't hesitate to use our textures on this grounds.

Eat your heart out at http://www.imageafter.com

And if that still isn't enough, just mail us (we've got another 15.000 images still lying around waiting to be put online) – there pretty much should be something in there for everyone.

Stefan – Image*After



Fintan Boyle

said on 9 Feb, 2006:




I uploaded a few of my textures (for a limited time) for use under the terms mentioned. I hope they are useful to you!

http://www.design-frontier.com/donate/stone1.jpg
http://www.design-frontier.com/donate/stone2.jpg
http://www.design-frontier.com/donate/tiles1.jpg
http://www.design-frontier.com/donate/tiles3.jpg
http://www.design-frontier.com/donate/weathered.jpg

I confirm that these contributed textures are my own work, and I provide them for use under the Creative Commons Attribute 2.5 License. I specify that I would like to be attributed in the credits of the movie Elephants Dream, and also in the filenames of the textures.



Igor

said on 9 Feb, 2006:




Huh, Stefan, that's excellent!!



Matt

said on 9 Feb, 2006:




Thanks, all! We're happily surprised and overwhelmed by the response here, it's great. We haven't had time to sort through all for them, but we've downloaded them and sorted them into folders per name. There' over 500MB worth so far, and we've already used a number of them.

Stefan: We appreciate the help, but I see on the imageafter site this passage "WHAT CAN'T YOU DO WITH IMAGE*AFTER IMAGES AND TEXTURES? you CANNOT REDISTRIBUTE our images and textures as part of an online resource site like our own, i.e. use them to directly compete with us."'

While we here are not planning to do anything like that, the Creative Commons Attribution license permits others to do so, with the files they'll find on our DVD. So I think these are incompatible. If you have any ideas on how to resolve this, that's great, but for now I don't think we can use them. Shame, because it's a great site, but that's how it is!

Cheers



Francesco Erba

said on 9 Feb, 2006:




A rust texture
http://img335.imageshack.us/img335/5480/ruggine9qd.jpg

a rock texture
http://img258.imageshack.us/img258/7673/pietra25pv.jpg

I confirm that these contributed textures are my own work, and I provide them for use under the Creative Commons Attribute 2.5 License. I specify that I would like to be attributed in the credits of the movie Elephants Dream, and also in the filenames of the textures.



Matt & Myriam Benya

said on 9 Feb, 2006:




Hello,

Here are 5 .tif textures, all around 2k and seamlessly tiling. They all come with a diffuse, specular and normalmap. :)

Preview:
http://www.primatestudios.com/temp/preview.jpg

Download (82.1 MB):
http://www.primatestudios.com/temp/CC_Textures.tar.gz

We confirm that these contributed textures are our own work, and we provide them for use under the Creative Commons Attribute 2.5 License. We specify that we would like to be attributed in the credits of the movie Elephants Dream, and also in the filenames of the textures.



Pawprint

said on 10 Feb, 2006:




Hi, for those interested take a look at these sites…
it's tutorials for Photoshop…but i found that just bout all these
stuff can be done in Gimp. ;)
http://www.photoshoptutorial.net
http://www.biorust.com
http://www.pslover.com
these site also have links to more tutorials site, so now everyone
can create some Textures in Gimp to help out.

Enjoy.



Bmud

said on 10 Feb, 2006:




I've returned!!
As of this post, there is only one picture up because I'm going to photograph everything on my lunch break (yum!). But I took a picture this morning as a teaser. :D
http://www.osysi.net/projects/blender/orange/moneyshot.jpg

Later in the day and forward, you can just access the directory for the rest of the images.
http://www.osysi.net/projects/blender/orange/



Bmud

said on 10 Feb, 2006:




Fishy buisness….? Nope!

http://www.osysi.net/projects/blender/orange/
I confirm that these contributed textures are my own work, and I provide them for use under the Creative Commons Attribute 2.5 License. I, Wray Bowling, specify that I would like to be attributed in the credits of the movie Elephants Dream, and also in the filenames of the textures.

Thanks to my dad for getting ahold of all the fish heads/tails! I will be taking more pictures later this afternoon as I think some of these could be done better.

PLEASE feel free to specify (Matt or anyone else working with the fish) — before the weekend is up if possible — if you want pictures retaken at more "useful" angles. They'll be around at least until monday and then I've gotta get rid of the stuff.



Bèr Kessels

said on 11 Feb, 2006:




For those that have textures, but do not know how and where to put them online: You can upload them on remixcommons, a creative commons art sharing site. We welcome any other work too, so if you have nice textures or other images that you like to see being used again, please upload them under creative commons!



Steven Eberhardt

said on 12 Feb, 2006:




Here's a couple pictures I took of the back of the leather case for my mp3 player. http://steveneb.yi.org/orangetextures/



Wybren van Keulen

said on 12 Feb, 2006:




Hi guys, I went through my photo's and extracted a couple that might be useful to you. There are some great rusty metal textures.

I confirm that these contributed textures are my own work, and I provide them for use under the Creative Commons Attribute 2.5 License. I specify that I would like to be attributed in the credits of the movie Elephants Dream, and also in the filenames of the textures.

http://www.funnyfarm.tv/orange/DSC01716.JPG
http://www.funnyfarm.tv/orange/DSC01727.JPG
http://www.funnyfarm.tv/orange/DSC02081.JPG
http://www.funnyfarm.tv/orange/DSC02084.JPG
http://www.funnyfarm.tv/orange/DSC02085.JPG
http://www.funnyfarm.tv/orange/DSC02086.JPG
http://www.funnyfarm.tv/orange/DSC03476.JPG

Have fun,

Wybren



Deathguppie

said on 13 Feb, 2006:




All your textures are belong to us.. :)

I have some photo's of several different types of carbon fibre that I took. Don't know if you could use them, but the zip file is 57M.. so let me know and I'll put it up.



Pawprint (a.k.a. Werner van Loggenberg)

said on 13 Feb, 2006:




Hi, again…got a digital cam at work and thought i take some
photos of stuff around the office and outside in my lunch time ;)
Got it uploaded to…hope these you can use some of them…will try and upload some more Tommorow…

http://www.morguefile.com/archive/?author=Quantum

I confirm that these contributed textures are my own work, and I provide them for use under the Creative Commons Attribute 2.5 License. I (Werner van Loggenberg) specify that I would like to be attributed in the credits of the movie Elephants Dream, and also in the filenames of the textures.

Enjoy.



Timothy

said on 13 Feb, 2006:




Your work must be very scummy
With all the broken tiles and stuff!
And anyway how do you pronounce Quantum



Timothy

said on 13 Feb, 2006:




You know Elephants Dream in not just made by the orange team
It is also made by every one on this Blog! If we were not here no textures no money no movie we are just the hart of the project and the orange team are the legs that keep the project moving.



Kernon Dillon

said on 13 Feb, 2006:




Timothy: kwon'tum



Kernon Dillon

said on 13 Feb, 2006:




kwon tum



Timothy

said on 13 Feb, 2006:




kwon tum?



Kernon

said on 14 Feb, 2006:




Hmmm…I'm craving for a blog update. I need more Oranges in my diet!

Sooo…How's the weather over there? … :)



Pawprint (a.k.a. Werner van Loggenberg)

said on 14 Feb, 2006:




Quantum (kwontum)

1. A discrete amount of something that is analogous to the quantum in quantum theory

2. (physics) the smallest discrete quantity of some physical property that a system can possess (according to quantum theory)

;) hope that is clear



Igor

said on 14 Feb, 2006:




So guys, do you have enough textures now or you need more? If so, which you still missing?



Nico

said on 14 Feb, 2006:




I want to create some grunge textures from scratch (mainly for the dirty glass / dirt on floors, so I'm not bound to camera resolutions.

Which resolution would be optimal? Do you still need them? Do you have any specific need (e.g bullet holes, blood stains) you want to see 'as dirt'?



Pawprint (a.k.a. Werner van Loggenberg)

said on 14 Feb, 2006:




More pics uploaded
check to see if it helps

follow up on:
Pawprint (a.k.a. Werner van Loggenberg) said on 14 Feb, 2006

enjoy ;)



Pawprint (a.k.a. Werner van Loggenberg)

said on 14 Feb, 2006:




oops…last one was
follow up on:
Pawprint (a.k.a. Werner van Loggenberg) said on 13 Feb, 2006:

http://www.morguefile.com/archive/?author=Quantum

Sorry…



knowsnuttin

said on 15 Feb, 2006:




OK, so my post on 6 Feb wasn't my last post on the subject of Attribution…

I just read the "legal code" behind Attribution 2.5, and I'd say Matt is right. The legal code behind the deed is much more specific than simply, "You must the work in the manner specified by the author or licensor" when it details how Collective Works and Derivative Works must give attribution.

I stand corrected.



Hoehrer

said on 15 Feb, 2006:




I've taken the bricks22rd.jpg image by Matajon (good stuff, i love it) and made a tileable blender texture (including NormalMap + SpecMap) out of it for a project of mine. They are not perfect, but if you or anybody else needs it, here's the blender file:
http://www.remixcommons.org/node/705

I confirm that these contributed textures are my own work, and I provide them for use under the Creative Commons Attribute 2.5 License. I specify that I would like to be attributed in the credits of the movie Elephants Dream, and also in the filenames of the textures.

Werner

PS: If you need the source files (blend) i created the NormalMap with just ask.. but i can't guarantee that i'll keep them a long time.



Chris Gilbert

said on 15 Feb, 2006:




About time for a blog update isn't it?



Timothy

said on 15 Feb, 2006:




Ya! When is the blog going to update



Kernon

said on 15 Feb, 2006:




————————————————————
blog (n.)
A weblog.

To write entries in, add material to, or maintain a weblog.

————————————————————
:)) Just kidding (sort of). We know you guys are VERY busy. Keep it up!



kpug

said on 16 Feb, 2006:




I know you guys have to be busy do to the amount of time it was since you last updated the blog. But the community is still very excited about the production of the orange project and no matter how not exciting seems to you guys we would love for you to update really soon:)



Image*After

said on 16 Feb, 2006:




Hi Matt,

as long as you don't copy and redistribute huge numbers (say 1000+) of images your allright. If you are planning on using more, just drop us a mail at tothecoolguys@imageafter.com and we'll work out a solution. :)

Stefan – Image*After



blendman

said on 16 Feb, 2006:




hi Matt and the orange team. Do you have had the textures I've posted for orange movies ? I have sent to you (matt) a link to your email (@mke3.net)but I have no response (I know, you don't have time ;)). So …

– I confirm that these contributed textures are my own work, and I provide them for use under the Creative Commons Attribute 2.5 License. I specify that I would like to be attributed in the credits of the movie Elephants Dream, and also in the filenames of the textures.

So my name : Alex Kramp (Blendman)
the Url : http://blendman.free.fr/_orange/
Bye
(sorry for my english ;))



Hoehrer

said on 16 Feb, 2006:




Following up to my previos contribution here's the iron2wc.jpg image by Matajon made into a tileable (including NormalMap) Blender texture:
http://www.remixcommons.org/node/706

It's not as uniform as it can be, but i would love it if s/b can fix that :D

I confirm that these contributed textures are my own work, and I provide them for use under the Creative Commons Attribute 2.5 License. I specify that I would like to be attributed in the credits of the movie Elephants Dream, and also in the filenames of the textures.

Werner



Igor

said on 16 Feb, 2006:




That's the word Stefan!! Give us some of your nice textures. Thank you!!



halibut

said on 17 Feb, 2006:




http://www.unrealisation.com/orange.zip ~22MB
big rocks, some stone, + wet :)

I have more stone statue faces if you want.

I confirm that these contributed textures are my own work, and I provide them for use under the Creative Commons Attribute 2.5 License. I specify that I (Matthew Parker) would like to be attributed in the credits of the movie Elephants Dream, and also in the filenames of the textures.



Pawprint (a.k.a. Werner van Loggenberg)

said on 17 Feb, 2006:




Hey you want Textures…I'll give you textures

http://www.texturewarehouse.com/gallery/index.php

Read the top off the page…Enjoy



Daveland

said on 20 Feb, 2006:




Matt

Do YOu still need images of wires , cables, hoses etc?
I have a great junk yard near my house that has a lot of that stuff. I can take a few pics. let me know if you still need them.

Dave



Juha

said on 21 Feb, 2006:




On my website is 16 hi ress textures, all of them are more or less "seemlessly tiling" done with a nikon and gimp.

I confirm that these contributed textures are my own work, and I provide them for use under the Creative Commons Attribute 2.5 License. I specify that I would like to be attributed in the credits of the movie Elephants Dream, and also in the filenames of the textures.



Tiziana

said on 25 Feb, 2006:




A little contribute, if you still need it:
http://www.blender3d.ch/frozenmist/
Some are seamless, some aren't.
Creative Commons 2.0